Pound To US Dollar Rate Drops Following Gloomy ECB Monthly Report and FOMC Announcement
12 Jul 2012 at 4 PM - Written by David Woodsmith
STORY LINK Pound To US Dollar Rate Drops Following Gloomy ECB Monthly Report and FOMC Announcement
The global currency market continues to have a complicated relationship with central banks' Quantitative Easing programmes, as evidenced by price action for the world's major currency pairs during today's session. Leading share indices have taken a tumble on the day following last night's FOMC announcement and the press conference which followed, in which Fed Chairman Ben Bernanke pointed out the potential for a deepening of the global economic crisis, whilst stating that further loosening of monetary policy was unlikely in the near-term in the US. The combination of potential peril and subsequent inaction by the Fed has led to institutional investors scaling back on risk, benefitting the safe-haven US Dollar, which along with the Yen, has outperformed all of the other majors on the day, taking the GBP USD exchange rate down to 1.5414.
Meanwhile, Sterling has had a middling day in the absence of any tier one data releases in the UK. However, it has been a market-moving day for the euro, following the release of the July's ECB monthly report this morning. The report observed that the risks of downside for the euro area, which were present earlier in 2012 'have materialised'. These doom-laden words elicited euro-weakness, taking the GBP EUR exchange rate back up towards the 1.2700 level which it briefly touched off yesterday.
Elsewhere, the high-yielding commodity-driven New Zealand Dollar has suffered losses on the day, as appetite for risk drained from global markets. This sent the GBP NZD exchange rate all the way up to 1.9650 earlier today. Further losses look possible in the near-term for the Kiwi if share indices continue their march southwards.
Buying Property Abroad? Ask our resident FX expert a money transfer question or try John's new, free, no-obligation personal service! ,where he helps every step of the way, ensuring you get the best exchange rates on your currency requirements.
TAGS: American Dollar Forecasts Currency Predictions Dollar Pound Forecasts Euro Forecasts Euro Pound Forecasts New Zealand Dollar Forecasts Pound Dollar Forecasts Pound Euro Forecasts Pound New Zealand Dollar Forecasts Pound Sterling Forecasts
Comments are currrently disabled
Related Stories:
Latest News:
Daily Market Updates
Major Currency Forecasts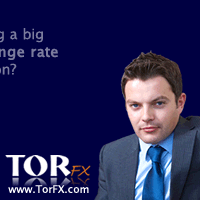 Currency Pairs