Weaker Than Expected Chinese GDP Growth Data Causes Pressure on GBP USD Exchange Rate
13 Jul 2012 at 10 AM - Written by Toni Johnson
STORY LINK Weaker Than Expected Chinese GDP Growth Data Causes Pressure on GBP USD Exchange Rate
Market participants' focus turned to Asia's leading economy during the overnight session, as China released its latest set of economic growth data. The figures showed annualised economic growth of 7.8% in the three months to the end of June – this was down from Q1's counterpart figure of 8.1%, suggesting that economic activity in the world's second largest economy is slowly cooling. Analysts had been expecting the figure to show at 7.9%. The sharper than expected drop-off in Chinese growth is attributable to decreased global demand for the country's exports due to the effects of increasingly stringent austerity measures in the economies of trading partners including the euro area and the UK. Action over the past twelve months from China's central bank – the People's Bank of China – aimed at cooling domestic rates of inflation by adjusting the relative strength of the Yuan against the US Dollar have added to the downside pressure on the country's economic growth.
Thus far, the effect of the Chinese growth numbers on major currencies has been limited; the US Dollar is holding strong, leaving the GBP USD exchange rate in the low 1.54s. However, the pair was already trading at this level late yesterday following the relatively poor performance from global equities markets during yesterday's session.
The major risk event of note today comes in the form of this afternoon's US Michigan Confidence survey. Last month's edition came out significantly worse than analysts had anticipated, sending investors running for cover. This triggered considerable selling pressure on high-yielding / export driven currencies, including the Canadian, Australian and New Zealand Dollars. If today's release prints at below the expected 73.5 level, then there could be renewed downside for these currencies.
Buying Property Abroad? Ask our resident FX expert a money transfer question or try John's new, free, no-obligation personal service! ,where he helps every step of the way, ensuring you get the best exchange rates on your currency requirements.
TAGS: American Dollar Forecasts Daily Currency Updates Dollar Pound Forecasts Pound Dollar Forecasts Pound Sterling Forecasts
Comments are currrently disabled
Related Stories:
Latest News:
Daily Market Updates
Major Currency Forecasts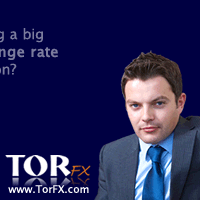 Currency Pairs