Currency Exchange Rates: GBP to USD 2 Week High, AUD & NZD up Ahead of Congress Meeting
17 Jul 2012 at 11 AM - Written by Tim Boyer
STORY LINK Currency Exchange Rates: GBP to USD 2 Week High, AUD & NZD up Ahead of Congress Meeting
The Pound Sterling hit a fresh two-week-high against the US Dollar before retreating slightly as the morning progressed. Sterling has been bolstered against the 'Greenback' after yesterday's release of disappointing retail sales figures from the world's top economy. The poor data added to speculation that the Federal Reserve is planning on implementing a fresh round of monetary easing, in a bid to get the struggling economy back on the track to recovery. The Pound to Euro exchange rate (GBP/EUR) is maintaining its strong position and is still hovering close to a three-and-a-half year high against the single currency.
Sterling shrugged off yesterday's International Monetary Fund's cut in UK growth forecasts and has made steady gains versus the Euro since the European Central Bank cut interest rates at a policy meeting earlier this month.
Currently Sterling is trading in the region of 1.270 against the Euro and 1.562 against the US Dollar.
Following yesterday's dismal retail sales figures and today's expectation that Federal Reserve Chairman Ben Bernanke is going to announce further quantitative easing measures , has seen the Dollar slip to monthly lows against a number of its peers. Retail sales across the US fell by 0.5% in June, much worse than the 0.2% rise which economists had expected. Not an encouraging sign from the world's biggest economy and one that caused investors to seek opportunities elsewhere. The Dollar was trading at 0.815 against the Euro and 0.639 against the British Pound.
The 'Greenback' suffered a broad decline against the Japanese Yen amid rising expectations that China may itself deliver more monetary and fiscal stimulus to lead an economic recovery in the second half of this year. Against the Yen the Dollar (USD/JPY) is trading in the region of 79.015.
Buying Property Abroad? Ask our resident FX expert a money transfer question or try John's new, free, no-obligation personal service! ,where he helps every step of the way, ensuring you get the best exchange rates on your currency requirements.
TAGS: American Dollar Forecasts Australian Dollar Forecasts Daily Currency Updates Dollar Pound Forecasts Euro Forecasts Euro Pound Forecasts Japanese Yen Forecasts New Zealand Dollar Forecasts Pound Australian Dollar Forecasts Pound Dollar Forecasts Pound Euro Forecasts Pound New Zealand Dollar Forecasts
Comments are currrently disabled
Related Stories:
Latest News:
Daily Market Updates
Major Currency Forecasts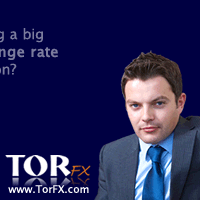 Currency Pairs