Indian Rupee Forecast: INR USD Exchange Rate Makes Gains
17 Jul 2012 at 8 PM - Written by Minesh Chaudhari
STORY LINK Indian Rupee Forecast: INR USD Exchange Rate Makes Gains
Indian Rupee forecast: The Rupee has risen by 20 paise against the US Dollar and closed at 55.11 in the Asian markets. The rise comes after a fresh bout of selling of the US currency by exporters ahead of today's congressional hearing of the Federal Reserve. Traders will be keeping a close eye on this evenings meeting and will be seeking clues as to whether an extra round of quantitative easing will be implement.
Previously the Rupee had continuingly been posting record lows against the US currency.
The Indian currency continued its southbound journey in June and touched a new low of Rs 57.2 per USD on June 27. The Rupee depreciated by 1.4% during the first 27 days, but recovered to 56.30 per USD in the last two trading days of June.
Exporters and some banks in India sold dollars on hopes of further dollar falls overseas, helping the rupee recover. Some traders are predicting that the Rupee will appreciate to 51.50 by the end of 2012-13.
The future of the Rupee relies on a number of Domestic factors which could also come into play for the currency. Traders are awaiting the presidential elections on Thursday, given widespread expectations the government will announce long-stalled economic reforms afterwards, in what could boost foreign investor sentiment and flows into Indian markets.
Three-month onshore rupee forwards traded at 56.10 per dollar, compared with 56.24 yesterday, and offshore non- deliverable contracts were at 55.97 from 56.07. Currently the Rupee is trading 0.014779316 against the Euro and 0.0116183343m against the British Pound.
Buying Property Abroad? Ask our resident FX expert a money transfer question or try John's new, free, no-obligation personal service! ,where he helps every step of the way, ensuring you get the best exchange rates on your currency requirements.
TAGS: American Dollar Forecasts Currency Predictions Euro Forecasts Euro Pound Forecasts Indian Rupee Forecasts Pound Euro Forecasts Pound Rupee Forecasts Pound Sterling Forecasts
Comments are currrently disabled
Related Stories:
Latest News:
Daily Market Updates
Major Currency Forecasts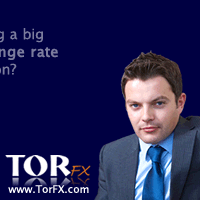 Currency Pairs