Good news for UK jobs but GBP falls against EUR, USD falls against peers
18 Jul 2012 at 11 AM - Written by David Woodsmith
STORY LINK Good news for UK jobs but GBP falls against EUR, USD falls against peers
The Pound has weakened against the Euro and US Dollar as good news emerged from today's job figures. UK unemployment has dipped to 8.1%, a figure better than the 8.2% rate in America.
The currency's drop comes after Julys Minutes from the Bank of England's monetary policy meeting show that two board members opposed this month's £50bn increase in quantitative easing. They argued that the recent fall in inflation was due to a fall in oil prices that could not be relied upon, and that other credit measures such as the BoE's Funding for Lending scheme would give enough help to the economy. Other members disagreed, and even considered raising the asset purchase target by £75bn. The committee rejected the idea of cutting interest rates, a decision that has weighed upon the Pound.
Currently the Pound is trading in the region of 1.271 against the Euro and 1.562 against the US Dollar.
The US Dollar fell against all 16 of its most-traded counterparts except the Japanese Yen as investors betted that the Federal Reserve may still implement further monetary stimulus into the American economy. The currency had posted gains ahead of the congressional testimony by Fed Chairman Ben Bernanke but fell after investors were disappointed at the lack of any signs that the measures are being prepared to be implemented. Bernanke's comments on the economy, especially on the jobs market, suggested the central bank could opt for further monetary stimulus.
Currently the Dollar is trading in the region of 0.814 against the Euro, 0.639 against the Pound and 79.0445 against the Japanese Yen.
Buying Property Abroad? Ask our resident FX expert a money transfer question or try John's new, free, no-obligation personal service! ,where he helps every step of the way, ensuring you get the best exchange rates on your currency requirements.
TAGS: American Dollar Forecasts Currency Predictions Daily Currency Updates Dollar Pound Forecasts Euro Forecasts Euro Pound Forecasts Japanese Yen Forecasts Pound Dollar Forecasts Pound Euro Forecasts Pound Sterling Forecasts Pound Yen Forecasts
Comments are currrently disabled
Related Stories:
Latest News:
Daily Market Updates
Major Currency Forecasts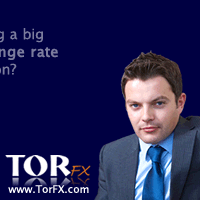 Currency Pairs