Forex Rates Today: Australian Dollar all Time High vs Euro & US Dollar Exchange Rate
19 Jul 2012 at 11 AM - Written by Toni Johnson
STORY LINK Forex Rates Today: Australian Dollar all Time High vs Euro & US Dollar Exchange Rate
The 'Aussie' has hit an all time high against the Euro and is soaring against the US Dollar. The currency is also trading at an eleven week high against most of its peers. The currency is being buoyed by the increase in commodity prices, improved investor sentiment and the news that the German central bank is set to start buying local bonds. The German Bundesbank is expected to begin adding Australian Dollar assets including government bonds to its foreign exchange holdings before November. The Bank of Australia's attempts to lower the currency's value have failed miserably and even weak business confidence data has failed to drag on the 'Aussie'.
Currently the 'Aussie' is trading in the region of 0.8457 against the Euro, 1.0409 against the US Dollar and 0.6635 against the British Pound.
The Euro continues to take losses against a basket of currencies as confidence in the single currency remains dismally low. Yesterday's comments by German Chancellor Angela Merkel renewed fears that the euro-debt crisis is about to enter a new dangerous phase and the chances of a member nation leaving the troubled bloc increased. Interest on Spain's bond yields edged close to the all important and dreaded 7% mark again, once more raising fears that Spain could go the same way as Greece.
Against the US Dollar the Euro made some headway in Asian trading as the 'Greenback' takes a pummelling due to poorer than expected economic data and higher risk appetite from traders.
Currently the Euro is trading in the region of 1.229 against the US Dollar and 0.784 against the British Pound.
Buying Property Abroad? Ask our resident FX expert a money transfer question or try John's new, free, no-obligation personal service! ,where he helps every step of the way, ensuring you get the best exchange rates on your currency requirements.
TAGS: American Dollar Forecasts Australian Dollar Forecasts Daily Currency Updates Dollar Pound Forecasts Euro Forecasts Euro Pound Forecasts Pound Australian Dollar Forecasts Pound Dollar Forecasts Pound Euro Forecasts Pound New Zealand Dollar Forecasts
Comments are currrently disabled
Related Stories:
Latest News:
Daily Market Updates
Major Currency Forecasts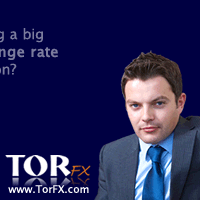 Currency Pairs