Dollar Exchange Rate Sees Small Comeback Overnight; Euro Stays Weak
20 Jul 2012 at 10 AM - Written by David Woodsmith
STORY LINK Dollar Exchange Rate Sees Small Comeback Overnight; Euro Stays Weak
The Euro continues to trade at three year lows against Sterling, has eased against the 'Greenback' and reached close to record lows against the Australian Dollar. The worries over Spain's financial troubles continue to grow and comments made by the German finance minister did little to ease investor concerns, if anything it made the markets more spooked. As well as the continuing jitters over the state of the single currency the Euro took a further hit after the European Central Bank lowered the deposit rate to zero.
The potential for another round of quantitative easing from the U.S. Federal Reserve may help support commodities and the Australian dollar, while the euro should continue to stay weak due to concerns over the euro zone's debt crisis.
The 'Greenback' saw a small comeback overnight following five days of declines against a basket of currencies. Poor data and weaker than expected economic growth out of the Asian nations saw demand for the Dollar increase as investors fled back to the go-to safe haven. Despite the small gains the Dollar is still trading markedly lower against many currencies due to traders still believing that the country's Federal Reserve will introduce a third round of quantitative easing in the near future. Weaker-than-expected US jobs data prompted the renewed speculation the Federal Reserve may move to stimulate the world's largest economy.
The US Labour Department reported 386,000 initial jobless claims were filed in the week ending July 14, an almost 10% increase from the prior week's upwardly revised figure and well above expectations of a rise to 365,000.
The Japanese Yen continues to outperform the US Dollar as it maintains it title as the king of the safe havens.
Currently the Dollar is trading is trading in the region of 0.812 against the Euro and 0.637 against the British Pound.The Euro is currently trading in the region of 1.227 against the US Dollar and 0.781 against the British Pound
Buying Property Abroad? Ask our resident FX expert a money transfer question or try John's new, free, no-obligation personal service! ,where he helps every step of the way, ensuring you get the best exchange rates on your currency requirements.
TAGS: American Dollar Forecasts Australian Dollar Forecasts Daily Currency Updates Dollar Pound Forecasts Euro Forecasts Euro Pound Forecasts Japanese Yen Forecasts New Zealand Dollar Forecasts Pound Australian Dollar Forecasts Pound Dollar Forecasts Pound Euro Forecasts Pound Sterling Forecasts Pound Yen Forecasts
Comments are currrently disabled
Related Stories:
Latest News:
Daily Market Updates
Major Currency Forecasts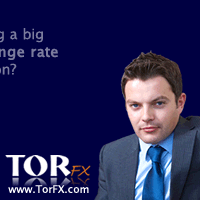 Currency Pairs