Euro Exchange Rates Outlook: GBP, AUD, NZD, CAD Record Lows Against EUR
20 Jul 2012 at 6 PM - Written by Ben Hughes
STORY LINK Euro Exchange Rates Outlook: GBP, AUD, NZD, CAD Record Lows Against EUR
The Australian Dollar, New Zealand Dollar and the Canadian Dollar have all struck record highs against the embattled Euro. It also hit multi-month lows against the Japanese Yen, the Norwegian and Swedish crowns as well as a three and a half year low against the British Pound.
The slumps come as investors grow increasingly concerned over the state of Spain's finances, the autonomous region of Valencia has come forward saying that it will need central government aid in order to repay its debts. The region is thought to be just one of many autonomous regions that may require a handout.
The news increases the chance that Spain, the fourth largest economy in the Eurozone will need a full-scale bailout in the near future at a cost of hundreds of billions of Euros. The country's situation has not been helped after its 10 year bond yields rose above the dreaded 7% mark in today's trading session.
The Euro fell 0.7% against the US Dollar to hover just above a two year low. The Euro had been impacted earlier in the day by a German newspaper report quoting a key German finance minister saying that Eurozone country's need to comply with reforms or leave the Euro.
A statement saying euro zone finance ministers formally approved Spain's bank bailout failed to offset the gloom.
The single currency hit record lows against the commodity based currencies of the Aussie and Canadian Dollar despite worries that Chinese growth is slowing down. Traders are saying that this is a deeply worrying sign for the Euro as despite concerns for other regions of the world the Euro continues to flag, confidence is reaching lows of terminal proportions.
Buying Property Abroad? Ask our resident FX expert a money transfer question or try John's new, free, no-obligation personal service! ,where he helps every step of the way, ensuring you get the best exchange rates on your currency requirements.
TAGS: American Dollar Forecasts Australian Dollar Forecasts Canadian Dollar Forecasts Daily Currency Updates Dollar Pound Forecasts Euro Forecasts Euro Pound Forecasts Japanese Yen Forecasts New Zealand Dollar Forecasts Norwegian Krone Forecasts Pound Australian Dollar Forecasts Pound Canadian Dollar Forecasts Pound Dollar Forecasts Pound Euro Forecasts Pound New Zealand Dollar Forecasts Pound Norwegian Krone Forecasts Pound Sterling Forecasts Pound Yen Forecasts
Comments are currrently disabled
Related Stories:
Latest News:
Daily Market Updates
Major Currency Forecasts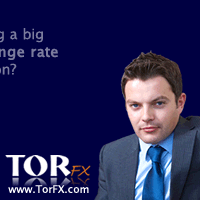 Currency Pairs