FX Rates Today: Euro Continues to Plummet as Fears Over Spain Escalate
23 Jul 2012 at 10 AM - Written by David Woodsmith
STORY LINK FX Rates Today: Euro Continues to Plummet as Fears Over Spain Escalate
The Euro has taken a battering over the weekend as failing confidence in the Euro and continuing fears over Spain's future in the Eurozone caused the single currency to plummet. Spain's problems continue to escalate as more and more regional governments step forward, cap in hand for financial assistance. The Spanish region of Murcia is the latest seeking government assistance, and rumours abound that that half a dozen others were ready to follow in the footsteps of Valencia, which said on Friday it would seek help.
The Euro has slid by 1% against the Japanese Yen, falling to its lowest level for more than 11 ½ years. Against the US Dollar the single currency plummeted to a two year low and against the pound near a four year low. The Greek economy has also re-emerged as a key point of concern with belief that the struggling nation will leave the Euro once more becoming louder.
The Pound has reached its highest level for more than 3 ½ years against the Euro as investors continue to flee the battered single currency. The Pound has benefited from investors looking to cut exposure to peripheral Eurozone assets by buying UK government bonds, considered a relative safe haven from the Euro zone debt crisis, and more gains against the euro were expected. Sterling fell against the US Dollar as the pair tracked the falls against the US currency.
The 'Aussie' is down against the US Dollar and Japanese Yen as confidence in the Eurozone faltered once again. The worries out of Spain have seen investors abandoning the riskier commodity linked currencies for safe havens. The next few days will see the Reserve Bank of Australia's Governor Glenn Stevens give a speech over the state of the 'Aussie' economy and any further news on the state of the Chinese economy will be important to the currency's value this week.
Currently the Australian Dollar is trading in the region of 0.850 against the Euro, 1.029 against the US Dollar and 0.662 against the British Pound.
Buying Property Abroad? Ask our resident FX expert a money transfer question or try John's new, free, no-obligation personal service! ,where he helps every step of the way, ensuring you get the best exchange rates on your currency requirements.
TAGS: American Dollar Forecasts Australian Dollar Forecasts Daily Currency Updates Dollar Pound Forecasts Euro Forecasts Euro Pound Forecasts Japanese Yen Forecasts New Zealand Dollar Forecasts Pound Australian Dollar Forecasts Pound Dollar Forecasts Pound Euro Forecasts Pound New Zealand Dollar Forecasts Pound Sterling Forecasts Pound Yen Forecasts
Comments are currrently disabled
Related Stories:
Latest News:
Daily Market Updates
Major Currency Forecasts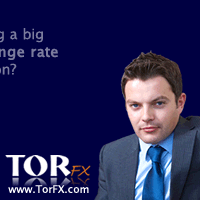 Currency Pairs