CAD Dollar Exchange Rate Slumps to 11 Day Low Against US Dollar as the Euro Continues to Take a Beating
23 Jul 2012 at 7 PM - Written by James Fuller
STORY LINK CAD Dollar Exchange Rate Slumps to 11 Day Low Against US Dollar as the Euro Continues to Take a Beating
The worsening Euro Crisis has seen the Canadian Dollar slump to its lowest level in 11 days against its U.S relation. Concerns are rising that the Spanish government is getting close to announcing a request for more financial aid from the EU. Many traders believe that any further bailouts will be part of a sovereign bailout deal, much like the one imposed on nations such as Greece, Portugal and Ireland.
The Canadian currency tends to appreciate on the prospects of its commodity exports dropped against most of its peers after the price of crude-oil fell by $3 dollars a barrel. Canada's currency, nicknamed the Loonie, declined 0.7% to C$1.0196 cents per U.S. dollar, touching its weakest level since July 12. It reached a record high C$1.2327 versus the euro. One Canadian dollar buys 98.06 U.S. cents.
The Euro has fallen to its lowest level against the US Dollar in more than two years as traders punished the single currency for the regions leaders' inadequate response to the crisis. The 17-nation currency slid to an 11-year low against the yen, while Japan's currency strengthened against all 16 of its major peers as investors sought safer assets.
Six Spanish regions may ask for aid from the central government propelling the nation's 10-year bond yield to a euro- era high. The Swiss franc weakened through 99 centimes per dollar for the first time since December 2010.
The shared currency also dropped before EC, ECB and IMF officials arrive in Athens tomorrow amid doubts the Greeks will meet its commitments and reluctance among euro-area states to put up more funds should it fail.
Buying Property Abroad? Ask our resident FX expert a money transfer question or try John's new, free, no-obligation personal service! ,where he helps every step of the way, ensuring you get the best exchange rates on your currency requirements.
TAGS: American Dollar Forecasts Australian Dollar Forecasts Canadian Dollar Forecasts Currency Predictions Daily Currency Updates Dollar Pound Forecasts Euro Forecasts Euro Pound Forecasts Japanese Yen Forecasts Pound Canadian Dollar Forecasts Pound Dollar Forecasts Pound Euro Forecasts Pound Sterling Forecasts Pound Swiss Franc Forecasts Pound Yen Forecasts Swiss Franc Forecasts
Comments are currrently disabled
Related Stories:
Latest News:
Daily Market Updates
Major Currency Forecasts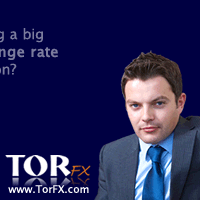 Currency Pairs