Forex Rates Today - Pound to Dollar Rate Gains Thanks to Some Much Needed Euro Optimism
26 Jul 2012 at 6 PM - Written by Ben Hughes
STORY LINK Forex Rates Today - Pound to Dollar Rate Gains Thanks to Some Much Needed Euro Optimism
The Pound has made significant gains against the US Dollar and has advanced against 14 of its major counterparts. Sterling rose by its highest amount since October as optimism rose over the Eurozone crisis.
The president of the European Central bank Mario Draghi said that Euro officials will do whatever is needed to preserve the single currency and suggested that the bank may intervene in the bond markets to contain the rising borrowing costs for nations like Spain and Italy.
Traders said his comments could be a precursor of more support measures from the ECB, driving investors to unwind large bearish bets both in the euro and the British pound. Investors have preferred the safe-haven dollar and the yen in recent months on growing signs of a global slowdown and as the euro zone debt problems intensified.
The pound rose 1.3 percent to $1.5699 after climbing as much as 1.4 percent, the biggest intraday gain since Oct. 12th. The U.K. currency appreciated 0.1 percent to 78.33 per euro. It advanced to 77.55 pence on July 23, the strongest level since October 2008. The euro held on to the previous day's gains against sterling, trading near a one-week high and well above Monday's trough of 77.56 pence, it's weakest since late 2008. It was last flat on the day at 78.45 pence, having advanced to as high as 78.60 pence during the session.
Despite the latest gains against the dollar, we can expect sterling to be vulnerable to more weakness as investors start to price in the prospect of further quantitative easing by the BoE or even a cut in the bank rate by 25 basis points.
Buying Property Abroad? Ask our resident FX expert a money transfer question or try John's new, free, no-obligation personal service! ,where he helps every step of the way, ensuring you get the best exchange rates on your currency requirements.
TAGS: American Dollar Forecasts Currency Predictions Daily Currency Updates Dollar Pound Forecasts Euro Forecasts Euro Pound Forecasts Japanese Yen Forecasts Pound Dollar Forecasts Pound Euro Forecasts Pound Sterling Forecasts
Comments are currrently disabled
Related Stories:
Latest News:
Daily Market Updates
Major Currency Forecasts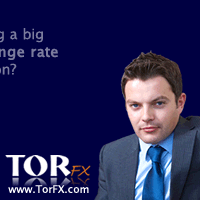 Currency Pairs