Pound To Australian Dollar Rate Could Make Gains Following Federal Reserve's Inaction
2 Aug 2012 at 9 AM - Written by James Fuller
STORY LINK Pound To Australian Dollar Rate Could Make Gains Following Federal Reserve's Inaction
Price action in the world's currency markets has been dominated by central bank actions and commentary during recent sessions, and this is likely to remain the case during trading today. Last night, the Federal Reserve FOMC surprised and disappointed global investors by failing to announce any fresh measures in order to tackle America's ongoing economic malaise. Fed Chairman Ben Bernanke acknowledged in his press conference, which followed the policy announcement, that economic activity in the giant US economy remained under pressure. It appeared from Bernanke's words that he remains severely concerned about the potential for an increase in domestic inflation to erode living standards in the US and this is informing the Fed's decision-making process.
The Federal Reserve's lack of action threatens to cause a dip in global appetite for risk during today's session – up to this point, world equities markets have had a muted response to the FOMC announcement and Bernanke's accompanying commentary. The major focus for market participants today will be on the European Central Bank's policy decision and Mario Draghi's press conference this afternoon. Investors are primed for Draghi to announce positive action in order to reduce the borrowing costs of Spain and Italy's governments, following the ECB President's words of last Thursday, when he asserted that the eurozone's policymakers would do 'whatever it takes to preserve the euro'. If Draghi does not follow up his fighting words with commensurate actions, then a flight to safety could ensue, favouring the safe-haven US Dollar and causing a shift out of the Australian and New Zealand Dollars and the South African Rand.
Buying Property Abroad? Ask our resident FX expert a money transfer question or try John's new, free, no-obligation personal service! ,where he helps every step of the way, ensuring you get the best exchange rates on your currency requirements.
TAGS: American Dollar Forecasts Daily Currency Updates Dollar Pound Forecasts New Zealand Dollar Forecasts Pound Australian Dollar Forecasts Pound Dollar Forecasts Pound New Zealand Dollar Forecasts Pound Sterling Forecasts
Comments are currrently disabled
Related Stories:
Latest News:
Daily Market Updates
Major Currency Forecasts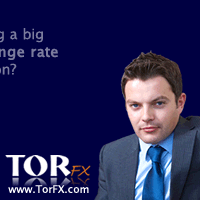 Currency Pairs