Exchange Rate Forecasts for Pound Sterling, Euro, US Dollar & CAD Dollar
2 Aug 2012 at 4 PM - Written by Tim Boyer
STORY LINK Exchange Rate Forecasts for Pound Sterling, Euro, US Dollar & CAD Dollar
The EURO has taken a pasting in the currency markets today, taking the GBP EUR exchange rate back towards the mid-1.27s once more. The single currency came under selling pressure following ECB President Mario Draghi comments in his press conference this afternoon. Draghi announced no specific measures to lower Spain and Italy's borrowing costs and revealed that the ECB has discussed cutting interest rates at this month's meeting. The future appears bleak, in the near-term at least, for the euro.
Meanwhile, the POUND STERLING has enjoyed a rare day of gains, outperforming all of the other sixteen most-actively traded currencies. Investors bought back into the Pound following the Bank of England's midday announcement that it will not be extending its Quantitative Easing programme, for this month at least. However, the weak tone of recent UK data releases makes it unlikely that Sterling will snap its losing run any time soon.
The US DOLLAR had been leaking support during Europe's morning session, as market participants priced in positive action from the ECB this afternoon. The disappointment and fear which following the policy vacuum which came out of the ECB's announcement may cause the Greenback to make a comeback. The GBP USD exchange rate currently stands at 1.5559.
The CANADIAN DOLLAR powered forward once again against most of the other majors this morning, sending the GBP CAD exchange rate down to 1.5580. However, the CAD has been hit hard by global stock markets' reaction to Mario Draghi's comments this afternoon – Madrid's IBEX traded down by 5% on the day, following Draghi's failure to announce any new measures to bolster the eurozone's finance. Bad news for Europe spells equally bad news for the CAD, so it appears possible that the Canadian currency may have done all it is going to do in the short-term.
Buying Property Abroad? Ask our resident FX expert a money transfer question or try John's new, free, no-obligation personal service! ,where he helps every step of the way, ensuring you get the best exchange rates on your currency requirements.
TAGS: American Dollar Forecasts Canadian Dollar Forecasts Currency Predictions Dollar Pound Forecasts Euro Forecasts Euro Pound Forecasts Pound Canadian Dollar Forecasts Pound Dollar Forecasts Pound Euro Forecasts Pound Sterling Forecasts
Comments are currrently disabled
Related Stories:
Latest News:
Daily Market Updates
Major Currency Forecasts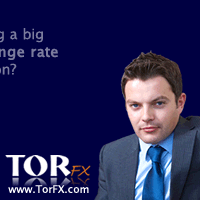 Currency Pairs