Pound To Euro Exchange Rate Spirals Following ECB President Mario Draghi's Empty Words
3 Aug 2012 at 9 AM - Written by Minesh Chaudhari
STORY LINK Pound To Euro Exchange Rate Spirals Following ECB President Mario Draghi's Empty Words
Yesterday's session in the currency markets was shaped by the words of one man – European Central Bank President Mario Draghi. The euro had been holding up well in the immediate aftermath of the ECB's latest policy announcement, which came at 1245hrs BST yesterday. Investors appeared relieved that Europe's central bank had elected not to lower its key lending rate from the 0.75% at which it currently stands. However, the euro's relief rally proved to be short-lived; almost as soon as Draghi began his press conference, the single currency was on the back foot once again. Market participants' main beef with the ECB President's words appeared to be their complete lack of substance. Investors had been primed for a major announcement from Draghi, following his comments of a week ago which asserted that he would do everything necessary to 'preserve the euro'. Yesterday provided the ECB President with his first opportunity to make good his words and he passed it up. The closest Draghi came to reassuring investors came when he revealed that his organisation is holding tentative talks with individual nation states in an attempt to develop a plan for a bond-purchasing scheme.
Draghi added to the downside pressure on the single currency when he told the assembled members of the press that the ECB's policy committee had indeed discussed a reduction to the eurozone's headline rate of interest.
Earlier yesterday, the Bank of England provided the Pound with a timely boost by deciding not to extend the £375bn already allocated to its asset purchase scheme. A combination of negativity towards the euro and a positive move for Sterling combined to take the GBP EUR exchange rate to 1.2760 by the end of yesterday's European equities session.
The key risk event today comes in the form of this afternoon's US Non-Farm Payroll data for July. A showing of less than June's 80,000 print would trigger further safe haven support for the US Dollar, sending the GBP USD exchange rate down towards the key psychological level at 1.5000.
Buying Property Abroad? Ask our resident FX expert a money transfer question or try John's new, free, no-obligation personal service! ,where he helps every step of the way, ensuring you get the best exchange rates on your currency requirements.
TAGS: American Dollar Forecasts Daily Currency Updates Dollar Pound Forecasts Euro Forecasts Euro Pound Forecasts Pound Dollar Forecasts Pound Euro Forecasts Pound Sterling Forecasts
Comments are currrently disabled
Related Stories:
Latest News:
Daily Market Updates
Major Currency Forecasts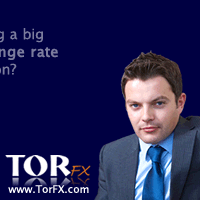 Currency Pairs