Daily Foreign Currency Rate Predictions For USD, GBP, EUR and CHF
3 Aug 2012 at 4 PM - Written by David Woodsmith
STORY LINK Daily Foreign Currency Rate Predictions For USD, GBP, EUR and CHF
The US DOLLAR stole the headlines in the currency markets once again today, with the release of July's edition of the Non-Farm Payrolls data. The key release showed that job creation in the world's leading economy was buoyant last month. The news took global shares higher and caused downside pressure for the Greenback. The GBP USD exchange rate currently sits at 1.5593 and the prospects for the Buck appear less rosy than earlier this week.
The POUND STERLING received yet another body blow this morning when the latest PMI Service survey printed below analysts' expectations. The apparent slowdown in activity in this key sector of Britain's economy bodes ill for UK PLC moving forward, making a near-term extension to the Bank of England's Quantitative Easing programme more likely before the end of 2012. While UK economic data continues to disappoint, Sterling is highly likely to remain heavily under pressure.
Eurozone PMI data, released earlier today, was generally of a strong tone than had been expected, taking the pressure off the EURO. Whole-of-eurozone retail sales figures for June, out this morning, were significantly 'less bad' than had been feared, helping send the GBP EUR exchange rate to 1.2634 by the middle part of the European trading session. However, the single currency is likely to continue to be weighed down by the rumbling debt crisis in Europe.
The SWISS FRANC is continuing to lose ground against almost all of the other majors, thanks to the Swiss National Bank's ongoing maintenance of its self-imposed floor at 1.2000 on the EUR CHF exchange rate. Yesterday's press conference from Mario Draghi heaped pressure on the Franc – the lack of policy measure announcements from the ECB President triggered substantial downside pressure on the euro, and by default the Swiss currency. The current GBP CHF exchange rate stands at 1.5195 and the outlook for the CHF remains poor in the short-to-medium term.
Buying Property Abroad? Ask our resident FX expert a money transfer question or try John's new, free, no-obligation personal service! ,where he helps every step of the way, ensuring you get the best exchange rates on your currency requirements.
TAGS: American Dollar Forecasts Currency Predictions Dollar Pound Forecasts Euro Forecasts Euro Pound Forecasts Pound Euro Forecasts Pound Sterling Forecasts Pound Swiss Franc Forecasts Swiss Franc Forecasts
Comments are currrently disabled
Related Stories:
Latest News:
Daily Market Updates
Major Currency Forecasts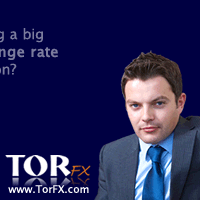 Currency Pairs