Foreign Currency Exchange Rate Forecasts For GBP, USD, EUR and NOK
6 Aug 2012 at 6 PM - Written by Tim Boyer
STORY LINK Foreign Currency Exchange Rate Forecasts For GBP, USD, EUR and NOK
Another dismal day for the POUND STERLING has seen it give up ground against all of the other sixteen most actively-traded currencies. This morning's Halifax House Price survey confirmed that Britain's housing sector remains in the doldrums, but the major factor weighing down the Pound is the Q2 UK GDP growth figure, released almost two weeks ago. In the absence of any headline-grabbing data releases to shift this out of the minds of investors, Sterling is likely to struggle.
The US DOLLAR has made significant gains against the Pound on the day, sending the GBP USD exchange rate to 1.5585. However, Fed Chairman Ben Bernanke's comments this afternoon, which suggested that the real situation for many individuals in the States was a lot worse than the aggregate figures are suggesting. Investors will take note and this may send Cable lower still in the near-term.
Meanwhile, The EURO firmed up once again against Sterling. The debt-troubled region's woes have not been resolved, but the problems facing Greece, Portugal, Italy and Spain have been displaced by other stories in the business pages for the time-being. The danger exists that one of more of these European hotspots may flare up again in coming sessions. That would be all it would take to place the single currency under the cosh once again. The GBP EUR exchange rate stands at 1.2580.
Elsewhere, the NORWEGIAN KRONE has stormed back against the Pound since the end of last month, having spent the previous six weeks under heavy selling pressure. The driving force behind the recent improvement for the Krone has been improved sentiment regarding the euro's debt crisis, as investors took comfort from Mario Dragi's recent comments that he would do everything in his power to preserve the euro. This has helped take the GBP NOK exchange rate to its current level at 9.2956 and the prognosis now looks positive for the Norwegian currency.
Buying Property Abroad? Ask our resident FX expert a money transfer question or try John's new, free, no-obligation personal service! ,where he helps every step of the way, ensuring you get the best exchange rates on your currency requirements.
TAGS: American Dollar Forecasts Currency Predictions Dollar Pound Forecasts Euro Forecasts Euro Pound Forecasts Norwegian Krone Forecasts Pound Dollar Forecasts Pound Euro Forecasts Pound Norwegian Krone Forecasts Pound Sterling Forecasts
Comments are currrently disabled
Related Stories:
Latest News:
Daily Market Updates
Major Currency Forecasts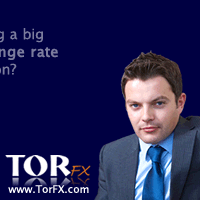 Currency Pairs