Pound To Dollar Exchange Rate Under Threat As Standard Chartered Shares Slump
7 Aug 2012 at 10 AM - Written by James Fuller
STORY LINK Pound To Dollar Exchange Rate Under Threat As Standard Chartered Shares Slump
As this morning's European session gets underway, yesterday's positive performance in the world's share markets could be cancelled out following revelations regarding giant UK-based bank Standard Chartered, which broke overnight. It is alleged by the New York State Department of Financial Services that the British behemoth has colluded with Iran in order to launder £160bn worth of funds. The accusations have seen Standard Chartered's shares trade down by 15% within the first hour of London's session. Banking sector equities have endured extensive losses on several days in the last few months as investors fretted about European banks' exposure to Greek, Spanish and Italian debts. On these days, poor performances by financial services companies have dragged entire indices lower. The danger is that the same thing will happen today. Such an outcome would be likely to trigger a wave of safe haven support for the US Dollar, sending the GBP USD exchange rate lower. It would also be likely to put a halt to the recent bull run enjoyed by the high-yielding South African Rand and the New Zealand and Australian Dollars.
Meanwhile, in a move which was widely anticipated by economists, the Reserve Bank of Australia elected to maintain its key lending rate at 3.5% during the overnight session. The tone of RBA Governor Glenn Stevens' accompanying statement was generally moderate. Stevens' observed that the global economy will grow at an 'average pace' for the remainder of the year. The overall outcome following the announcement was slightly supportive for the Aussie, sending the GBP AUD down to 1.4709 overnight.
Elsewhere, this afternoon's UK NIESR GDP Estimate for July will, as ever, be closely-watched by analysts. The three-monthly rolling figure showed at -0.2% in June – if this afternoon's number shows a deterioration in the strength of Britain's real economy, then the Pound could suffer further downside, following a torrid 4 weeks.
Buying Property Abroad? Ask our resident FX expert a money transfer question or try John's new, free, no-obligation personal service! ,where he helps every step of the way, ensuring you get the best exchange rates on your currency requirements.
TAGS: American Dollar Forecasts Australian Dollar Forecasts Daily Currency Updates Dollar Pound Forecasts Pound Australian Dollar Forecasts Pound Dollar Forecasts Pound Rand Forecasts Pound Sterling Forecasts South African Rand Forecasts
Comments are currrently disabled
Related Stories:
Latest News:
Daily Market Updates
Major Currency Forecasts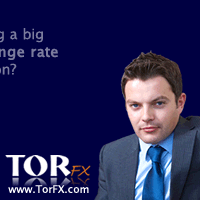 Currency Pairs