Daily Exchange Rate Predictions For GBP USD EUR AED
7 Aug 2012 at 4 PM - Written by John Cameron
STORY LINK Daily Exchange Rate Predictions For GBP USD EUR AED
The POUND STERLING is enjoying a positive day, gaining ground against nearly all of the other majors. This morning's UK industrial and manufacturing data beat expectations, helping Sterling set out on the right foot. Investors holding the Pound appear unphased by accusations that British bank Standard Chartered has been involved in laundering Iranian funds, leaving the Pound on an even keel.
The US DOLLAR has given up ground during today's session, with global stocks registering moderate gains. This has taken the GBP USD exchange rate all the way up to 1.5684 in the early part of today's North American session. However, if Fed Chairman Ben Bernanke, due to speak this afternoon, delivers his usual downbeat appraisal of the global economy, then the GBP USD exchange rate could dip once again in the near-term.
The EURO is currently trading at 1.2605 against the Pound. The single currency has generally enjoyed a moderate day, making up a small amount of ground against the Greenback so far today. A mixed bag of data from mainland Europe has included better-than anticipated Italian GDP numbers and disappointing German factory order data. If tomorrow morning's German Industrial Production figures also come out below par, then the euro could end the week on the back foot.
The ARAB EMIRATES DIRHAM remains directly pegged to the US Dollar, so any relative strength, or weakness, in the USD is directly mirrored in Dirham movements. This has meant that the AED has suffered some losses on the day against the Pound, taking the GBP AED exchange rate as high as 5.7587 this afternoon. However, a flare-up of the eurozone's debt crisis could easily trigger a renewed bout of support for the Dirham, leaving the GBP AED rate at risk.
Buying Property Abroad? Ask our resident FX expert a money transfer question or try John's new, free, no-obligation personal service! ,where he helps every step of the way, ensuring you get the best exchange rates on your currency requirements.
TAGS: American Dollar Forecasts Currency Predictions Dollar Pound Forecasts Euro Forecasts Euro Pound Forecasts Pound Dirham Forecasts Pound Dollar Forecasts Pound Euro Forecasts Pound Sterling Forecasts Uae Dirham Forecasts
Comments are currrently disabled
Related Stories:
Latest News:
Daily Market Updates
Major Currency Forecasts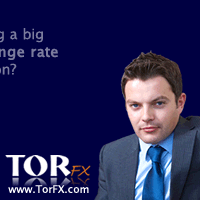 Currency Pairs