Pound Makes Limited Gains Against The Euro, GBP NZD Rate Could Rise
8 Aug 2012 at 9 AM - Written by Ben Hughes
STORY LINK Pound Makes Limited Gains Against The Euro, GBP NZD Rate Could Rise
Yesterday's session brought a rare chink of light for the UK economy, with the release of positive domestic industrial and manufacturing production data for June. It says it all about the state of the British economy that the numbers both revealed an annualised contraction in the respective outputs of 4.3% - hardly good news on the face of it. However, in a clear example of the old market adage, 'buy on the rumour, sell on the news', the UK data was 'less bad' than had been anticipated, providing a fillip for the down-at-heel Pound Sterling. The relatively positive news saw Sterling register healthy gains almost across the boards. The GBP EUR exchange rate broke through the 1.2600 level and other Sterling pairs made similar or greater gains.
Looking ahead to this morning's session, the key risk event of note in global markets comes in the form of the latest Bank of England Inflation Report. The Bank can not be relied upon to say anything remotely Sterling-positive, so the potential exists for the Pound to make fresh losses. Any hints at further Quantitative Easing for the UK economy would be particularly detrimental to Sterling.
Elsewhere, tonight's New Zealand employment data is likely to alter levels on the GBP NZD market. Economists are expecting the numbers to show a drop-off in NZ joblessness of 6.5% in the second quarter of this year, down from Q1's showing of 6.7%. The situation looks set-up for a potential disappointment for investors holding Kiwi-denominated assets – if the release reveals anything less than a significant reduction in New Zealand's unemployment, then the GBP NZD exchange rate could appreciate in the near-term.
Buying Property Abroad? Ask our resident FX expert a money transfer question or try John's new, free, no-obligation personal service! ,where he helps every step of the way, ensuring you get the best exchange rates on your currency requirements.
TAGS: Daily Currency Updates Euro Forecasts Euro Pound Forecasts New Zealand Dollar Forecasts Pound Euro Forecasts Pound New Zealand Dollar Forecasts Pound Sterling Forecasts
Comments are currrently disabled
Related Stories:
Latest News:
Daily Market Updates
Major Currency Forecasts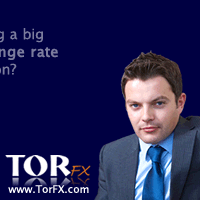 Currency Pairs