Pound To Euro Exchange Rate Gains In Spite Of BoE Growth Downgrade
8 Aug 2012 at 6 PM - Written by Toni Johnson
STORY LINK Pound To Euro Exchange Rate Gains In Spite Of BoE Growth Downgrade
Not for the first time, today's session has seen the Bank of England stick the knife into the POUND STERLING. Governor Mervyn King announced that he expects the UK economy to show zero growth for 2012 – the Bank's previous estimate was for a 0.8% expansion in Britain's economy this year. There was bad news in several other major economies today – if it wasn't for this factor, the Sterling would have endured a worse day. However, the outlook remains negative for the Pound.
The EURO has struggled on the day. This time, it was not fears regarding the eurozone's debt crisis which did for the single currency, but instead a poor set of European data releases. This morning's German trade figures revealed that the level of German exports contracted in June, while France's central bank added to the euro's woes by revealing that they expect their domestic economy to contract in the three months to the end of September. The GBP EUR exchange rate stands at 1.2660 and the prognosis for the euro remains negative.
The US DOLLAR hoovered up safe haven support this morning as share markets gave up ground on the back of weak data releases in Europe. However, support for the Greenback has eased in the afternoon session, thanks to a steadying of investors' frayed nerves. Tonight's Australian employment data represents the next key risk event of note – a poor showing would bring further support for the Buck. The GBP USD exchange rate stands at 1.5661.
The SOUTH AFRICAN RAND has lost ground in the early part of today's session following gloomy comments from the Bank of England and France's central bank. However, risk appetite has returned to the market this afternoon, sparking a renaissance for the ZAR. If global shares remain buoyant, then investors' focus will return to the apparently dire state of the UK economy, causing further downside for GBP ZAR, which currently stands at 12.6754.
Buying Property Abroad? Ask our resident FX expert a money transfer question or try John's new, free, no-obligation personal service! ,where he helps every step of the way, ensuring you get the best exchange rates on your currency requirements.
TAGS: American Dollar Forecasts Currency Predictions Dollar Pound Forecasts Euro Forecasts Euro Pound Forecasts Pound Dollar Forecasts Pound Euro Forecasts Pound Rand Forecasts Pound Sterling Forecasts South African Rand Forecasts
Comments are currrently disabled
Related Stories:
Latest News:
Daily Market Updates
Major Currency Forecasts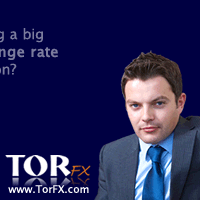 Currency Pairs