Pound To Euro Exchange Rate On The Front Foot And Could Go Higher
9 Aug 2012 at 4 PM - Written by Minesh Chaudhari
STORY LINK Pound To Euro Exchange Rate On The Front Foot And Could Go Higher
The EURO has suffered another injurious day in the currency markets, losing ground against most of the other majors. This time, the damage was done by a downbeat ECB monthly report which suggested that the potential remains for the eurozone's debt crisis to escalate, triggering further downside for the region's real economy. The GBP EUR exchange rate stands at 1.2703 and this rate could go higher if the ECB's fears prove well-founded.
Another day, another set of disappointing UK data. This morning's Visible Trade figures for June revealed a larger British monthly trade gap than had been anticipated. Sterling is badly in need of a boost at the moment, given yesterday's dramatic downgrading of the Bank of England's official GDP growth projections for 2012. The trouble is, it's very difficult to see where that boost might come from.
The US DOLLAR has made up ground against Sterling and the euro on the day, sending the GBP USD exchange rate down to 1.5616 this afternoon. Support for the Greenback has partly been driven by the European Central Bank's gloomy report, released earlier, and partly by a directionless performance for global equities. The Buck could climb sharply at a moment's notice if the news from continental Europe gets worse.
The NEW ZEALAND DOLLAR has endured a tricky day on the markets, largely thanks to last night's disappointing domestic inflation numbers. The GBP NZD has held fairly steady on the day and currently trades at 1.9260 – the only reason we are not seeing higher rates is that Sterling also remains under pressure. However, last night's figures may rekindle market whispers regarding a near-term rate cut by the RBNZ – such talk would hit the Kiwi hard.
Buying Property Abroad? Ask our resident FX expert a money transfer question or try John's new, free, no-obligation personal service! ,where he helps every step of the way, ensuring you get the best exchange rates on your currency requirements.
TAGS: American Dollar Forecasts Currency Predictions Dollar Pound Forecasts Euro Forecasts Euro Pound Forecasts New Zealand Dollar Forecasts Pound Dollar Forecasts Pound Euro Forecasts Pound New Zealand Dollar Forecasts Pound Sterling Forecasts
Comments are currrently disabled
Related Stories:
Latest News:
Daily Market Updates
Major Currency Forecasts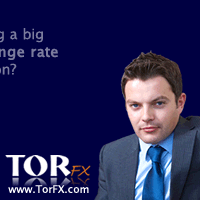 Currency Pairs