Latest Pound Sterling Exchange Rate Forecasts: GBP to EUR, USD and CHF
13 Aug 2012 at 6 PM - Written by Minesh Chaudhari
STORY LINK Latest Pound Sterling Exchange Rate Forecasts: GBP to EUR, USD and CHF
Disappointing Japanese GDP growth data, released during last night's Asian session, has taken the edge off global risk sentiment on the day. However, the US DOLLAR has failed to benefit to any great degree and the GBP USD exchange rate stands at 1.5690. If negative investor sentiment continues into tomorrow's session, then the support for the Greenback will surely flow.
Meanwhile, the POUND STERLING has enjoyed no more than a neutral session today. Tomorrow morning's RICS House Price survey may put an end to that if it acts as a reminder to investors of the parlous state of Britain's housing sector. With recent UK CPI Inflation releases showing a significant dip in UK prices, there could be further downside for Sterling later in the day.
All bets were off for the EURO today, ahead of tomorrow's German GDP growth data. Recent German data has been weak in tone and if tomorrow morning's release re-enforces the impression that the eurozone's leading economic power is faltering, then the single currency could come under heavy selling pressure. The GBP EUR exchange rate stands at 1.2715 and the prospects for the euro remain bleak.
The SWISS FRANC has made a concerted comeback against the Pound on the day, taking the GBP CHF exchange rate down as low as 1.5248 this afternoon. The move appears to be largely technical in nature, as investors take profit following the Franc's move to near-term lows against Sterling and other major currencies. With the Swiss National Bank giving every indication that it intends to maintain the 1.2000 floor on EUR / CHF which it instigated last September, the prospects remain dim for the Franc.
Buying Property Abroad? Ask our resident FX expert a money transfer question or try John's new, free, no-obligation personal service! ,where he helps every step of the way, ensuring you get the best exchange rates on your currency requirements.
TAGS: American Dollar Forecasts Currency Predictions Dollar Pound Forecasts Euro Forecasts Euro Pound Forecasts Pound Dollar Forecasts Pound Euro Forecasts Pound Sterling Forecasts Pound Swiss Franc Forecasts Swiss Franc Forecasts
Comments are currrently disabled
Related Stories:
Latest News:
Daily Market Updates
Major Currency Forecasts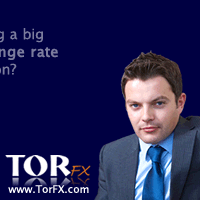 Currency Pairs