Exchange Rates Outlook - Weak German GDP Data Means GBP EUR Rate Could Rise
14 Aug 2012 at 9 AM - Written by Tim Boyer
STORY LINK Exchange Rates Outlook - Weak German GDP Data Means GBP EUR Rate Could Rise
This morning's European session began with grim news for the euro – the latest German GDP growth figures have been released within the last two hours and they make worrying reading for investors holding euro-denominated assets. The numbers revealed that the eurozone's premier economy had expanded by an annualised 0.5% in the twelve months until the end of June. Analysts had been expecting the figure to show at 0.9%. The number was dramatically down from the annualised 1.7% expansion which the Teutonic economy had shown in the first quarter of 2012. This suggests that the giant German economy is struggling to cope with the draining effects of continually finding more emergency funding to prop up ailing peripheral European states' balance sheets. The price Germany has asked these states to pay for the seemingly limitless bail-out funding which has been made available to them is their introduction of stringent austerity measures. The effects of such measures was graphically illustrated by yesterday's dismal Greek GDP figures which showed that the debt-ridden Hellenic state's economy contracted by an annualised 6.2% in quarter two.
So, it would appear that the German economy is creaking under the weight of the increasing fiduciary demands being placed upon it and that this pressure is being added to by a contraction of the economies of some of its primary trading partners. All of this spells bad news for the euro, which could experience a further bout of selling pressure at a moment's notice.
Elsewhere, there was more desperate news for the UK's housing sector overnight, with the release of the latest RICS House Price Balance survey for July, which found that 23% more British surveyors anticipate a fall in property prices in the next few months than expect a rise. Such dire predictions have suppressed the Pound in recent sessions, ensuring that in spite of consistently weak eurozone data, the GBP EUR exchange rate continues to trade in the 1.2600s.
Buying Property Abroad? Ask our resident FX expert a money transfer question or try John's new, free, no-obligation personal service! ,where he helps every step of the way, ensuring you get the best exchange rates on your currency requirements.
TAGS: Daily Currency Updates Euro Forecasts Euro Pound Forecasts Pound Euro Forecasts Pound Sterling Forecasts
Comments are currrently disabled
Related Stories:
Latest News:
Daily Market Updates
Major Currency Forecasts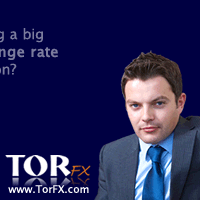 Currency Pairs