Pound To Euro Exchange Rate Could Rise, US Dollar And Indian Rupee Also Moving
14 Aug 2012 at 6 PM - Written by Ben Hughes
STORY LINK Pound To Euro Exchange Rate Could Rise, US Dollar And Indian Rupee Also Moving
Once again, data regarding the eurozone's real economy determined price action for the single currency during today's session. German GDP data, out first thing, disappointed and whole-of-eurozone data, out later this morning came out as per expectations. Overall, the figures were slightly EURO-negative, sending the GBP EUR exchange rate up to 1.2731 this afternoon.
The POUND STERLING has made some slight gains against most of the other majors during today's session, in spite of the release of more negative data from the UK housing sector. If tomorrow morning's Bank of England minutes paint another downbeat picture of the future prospects for the UK economy, then Sterling may end the week on the back foot.
The US DOLLAR has suffered from lack of direction over the past couple of sessions in the currency markets. Ordinarily, negative Chinese, Japanese, Greek and German economic data releases in the last week would trigger a groundswell of support for the safe-haven Greenback. However, extremely light trading volumes have stemmed any gains for the Buck. The current GBP USD exchange rate stands at 1.5688.
The INDIAN RUPEE has fallen on the day, thanks to the release of domestic inflation figures which revealed that prices rises are cooling, meaning an interest rate hike is less likely in the near-term. Indian trade figures, also released today, showed that the country's trade gap is widening. This helped send the GBP INR exchange rate up to 87.30 an further upside could be I store for the pair if data coming out of the previously go-ahead Indian economy continues to disappoint.
Buying Property Abroad? Ask our resident FX expert a money transfer question or try John's new, free, no-obligation personal service! ,where he helps every step of the way, ensuring you get the best exchange rates on your currency requirements.
TAGS: American Dollar Forecasts Currency Predictions Dollar Pound Forecasts Euro Forecasts Euro Pound Forecasts Indian Rupee Forecasts Pound Dollar Forecasts Pound Euro Forecasts Pound Rupee Forecasts Pound Sterling Forecasts
Comments are currrently disabled
Related Stories:
Latest News:
Daily Market Updates
Major Currency Forecasts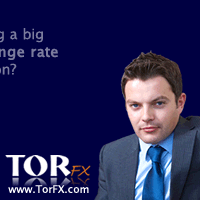 Currency Pairs