GBP EUR Exchange Rate Up Again After Surprise Rise In UK Inflation
15 Aug 2012 at 9 AM - Written by John Cameron
STORY LINK GBP EUR Exchange Rate Up Again After Surprise Rise In UK Inflation
GBP EUR Exchange Rate Up Again After Surprise Rise In UK Inflation - Yesterday's session in the currency markets brought the release of two key data sets from Europe's two leading economies.
The first of these came in the form of the latest UK CPI inflation figures - a monthly number which is particularly closely-watched, given that it forms the basis of the British government's headline inflation target. The July data showed a surprise 2.6% annualised increase – analysts had been anticipating a slight decrease from June's 2.4% reading. The blame for the uptick in the rate of British price rises was laid squarely at the door of rising wholesale fuel prices, as is so often the case. On this occasion, economists pointed the finger of blame at rising air fares, which always play such a key role in July's inflation figures. Rising British housing costs in the form of spiralling residential rents were believed to be an additional causal factor.
It was the first time in five months that the CPI inflation number had risen. The figure had an immediate impact upon investors' thoughts regarding the 'wriggle room' available to the Bank of England's monetary policy committee to further loosening the UK's monetary policy. Recent market babble has suggested that the Bank might be considering a surprise trimming of interest rates from their current record low of 0.50%. A further extension to the £375bn already allocated to the Bank's asset purchase scheme has also been muted. Yesterday's inflation figures make both of these occurrences considerably less likely, in the near-term at least, but we will learn more on this topic later this morning when the minutes of August's BoE policy meeting are released.
Meanwhile, the latest whole-of-eurozone GDP growth numbers were also published yesterday. As expected, they showed that economic activity in the debt-troubled region had contracted by a quarterly 0.2% in the three months to the end of June. The net effect of the two key releases was to push the GBP EUR exchange rate slightly higher; the pair was trading at 1.2728 by the close of Europe's equities session yesterday afternoon.
Buying Property Abroad? Ask our resident FX expert a money transfer question or try John's new, free, no-obligation personal service! ,where he helps every step of the way, ensuring you get the best exchange rates on your currency requirements.
TAGS: Daily Currency Updates Euro Forecasts Euro Pound Forecasts Pound Euro Forecasts Pound Sterling Forecasts
Comments are currrently disabled
Related Stories:
Latest News:
Daily Market Updates
Major Currency Forecasts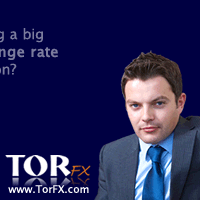 Currency Pairs