Today's Currency Rate Forecasts For The Pound Sterling, Euro, US Dollar and Singapore Dollar
15 Aug 2012 at 6 PM - Written by Minesh Chaudhari
STORY LINK Today's Currency Rate Forecasts For The Pound Sterling, Euro, US Dollar and Singapore Dollar
Today proved to be a 'good news' day for the POUND STERLING following the release of the latest British unemployment figures which revealed that the number of unemployed in Britain had dropped to 2.56m in the second quarter of this year. The Sterling-positive mood was added to by the release of the latest Bank of England minutes which showed that the MPC has unanimously voted to maintain the UK's current monetary policy.
The US DOLLAR has taken a step backwards again today against the Pound, sending the GBP USD exchange rate back above the 1.5700 level. Slightly lower than anticipated domestic CPI inflation figures, released this afternoon, have opened the door for the Fed to further loosen US monetary policy, meaning that the Buck could suffer further downside in the lead-up to the weekend.
No data of note today in the eurozone, however this has not stopped investors shifting more funds out of EURO-denominated assets. The problem for the euro is not day-to-day data releases at this stage, but instead the structural difficulties which the region as a whole is facing up to. This much will not change for a long time. The current GBP EUR exchange rate stands at 1.2772.
The SINGAPORE DOLLAR has been under pressure in the first half of this week's session, taking the GBP SGD exchange rate to 1.9608. This represented the pair's highest level since the end of last month. Worries over the slowdown in China's GDP growth, driven by recent data releases by the giant Asian economy, have weighed-heavily on the Singie. There could be further selling pressure to come for the SGD if this trend continues.
Buying Property Abroad? Ask our resident FX expert a money transfer question or try John's new, free, no-obligation personal service! ,where he helps every step of the way, ensuring you get the best exchange rates on your currency requirements.
TAGS: American Dollar Forecasts Currency Predictions Dollar Pound Forecasts Euro Forecasts Euro Pound Forecasts Pound Dollar Forecasts Pound Euro Forecasts Pound Singapore Dollar Forecasts Pound Sterling Forecasts Singapore Dollar Forecasts
Comments are currrently disabled
Related Stories:
Latest News:
Daily Market Updates
Major Currency Forecasts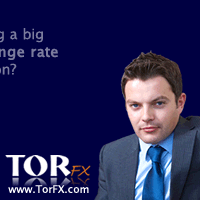 Currency Pairs