Strong UK Retail Sales Data Sends GBP USD and GBP EUR Exchange Rates Higher
16 Aug 2012 at 10 AM - Written by Tim Boyer
STORY LINK Strong UK Retail Sales Data Sends GBP USD and GBP EUR Exchange Rates Higher
The tentative improvement in global risk sentiment which the markets have experienced over the past two days is likely to be severely tested during today's session, thanks to Chinese leader Wen Jiabao's overnight comments. Wen stated that Asia's leading economic power is likely to experience a weakening of economic activity in the short to medium term. Even more worryingly, the Chinese premier went on to suggest that the softening of China's economy was due to structural problems which were unlikely to be resolved any time soon.
However, the negative effect of the disappointing comments from China may be partially offset by yesterday afternoon's encouraging US Industrial Production numbers for July, which revealed that factory output in the world's leading economy had risen by 0.6% last month. This represented a significant rise from June's number and was better than analysts had been anticipating.
Today's European session has begun with another decent data set for the British economy, with last month's domestic Retail Sales numbers showing a healthy annualised increase of 3.3%. Again, this was far ahead of expectations. The number was instantly supportive for the Pound, taking the GBP EUR exchange rate back up towards the 1.2800 level once again.
The Pound is also gaining against the safe-haven US Dollar in early trading. This move may gain momentum this afternoon if July's US housing sector data comes out ahead of expectations. The final risk event of note comes tomorrow afternoon with the release of this month's Michigan Confidence survey. A showing of above last month's reading of 72.3 could jettison cable towards the 1.6000 level before the weekend close.
Buying Property Abroad? Ask our resident FX expert a money transfer question or try John's new, free, no-obligation personal service! ,where he helps every step of the way, ensuring you get the best exchange rates on your currency requirements.
TAGS: American Dollar Forecasts Currency Predictions Dollar Pound Forecasts Euro Forecasts Euro Pound Forecasts Pound Dollar Forecasts Pound Euro Forecasts Pound Sterling Forecasts
Comments are currrently disabled
Related Stories:
Latest News:
Daily Market Updates
Major Currency Forecasts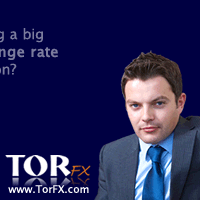 Currency Pairs