Daily Exchange Rate Forecast For The Pound Sterling, US Dollar, Euro And Norwegian Krone
16 Aug 2012 at 6 PM - Written by John Cameron
STORY LINK Daily Exchange Rate Forecast For The Pound Sterling, US Dollar, Euro And Norwegian Krone
The POUND STERLING enjoyed a bullish start to today's European session with the release of significantly better than anticipated UK retail sales numbers for last month. However, the bounce proved short-lived for the Pound, as investors soon stepped back and saw the bigger picture. That picture paints an image of a country with no growth in economic activity projected for 2012.
Slightly disappointing housing sector data from the US this afternoon has not stopped the US DOLLAR's recent anaemic performance in the currency market. If tomorrow afternoon's Michigan Sentiment survey betters expectations, then the GBP USD exchange rate, which currently sits at 1.5736, could head northwards.
Sentiment towards the EURO has firmed during today's session, sending the GBP EUR rate lower and the EUR USD rate higher on the day. The movement appears to be technical rather than fundamental in nature, given that the only piece of tier one data out in the eurozone today came in the form of July's CPI inflation figures, which came out as per expectations. The current GBP EUR exchange rate sits at 1.2728.
The NORWEGIAN KRONE has experienced sustained selling pressure in the currency market today, taking the GBP NOK exchange rate up to 9.3935. The Norwegian tender's fortunes remain tethered to investors' expectations on the future level of global economic activity, because of Norway's dependence on oil exports. This week's tame Japanese and Greek GDP growth figures have made sure the Krone remains under pressure. Overnight comments from China's leader suggesting that GDP growth is set for a period of cooling have added to the current downside pressure for the NOK.
Buying Property Abroad? Ask our resident FX expert a money transfer question or try John's new, free, no-obligation personal service! ,where he helps every step of the way, ensuring you get the best exchange rates on your currency requirements.
TAGS: American Dollar Forecasts Currency Predictions Dollar Pound Forecasts Euro Forecasts Euro Pound Forecasts Norwegian Krone Forecasts Pound Dollar Forecasts Pound Euro Forecasts Pound Norwegian Krone Forecasts Pound Sterling Forecasts
Comments are currrently disabled
Related Stories:
Latest News:
Daily Market Updates
Major Currency Forecasts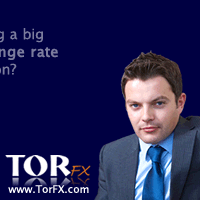 Currency Pairs