Pound To Euro Exchange Rate Could Appreciate, GBP Steady, CAD Down Late
17 Aug 2012 at 4 PM - Written by Toni Johnson
STORY LINK Pound To Euro Exchange Rate Could Appreciate, GBP Steady, CAD Down Late
Price action for the US DOLLAR has dominated the thoughts of currency market participants during this afternoon's session, thanks to the release of the latest edition of the closely-watched Michigan Sentiment survey, which bettered analysts' expectations. Usually this would be a negative event for the Buck due to its effect on global appetite for risk, however the Greenback has firmed following today's release, sending the GBP USD exchange rate down to 1.5688.
The CANADIAN DOLLAR has suffered concerted selling pressure this afternoon, following the release of domestic CPI inflation numbers for July which came in significantly below the anticipated level. The release suggests that levels of output in Canada's economy are dropping well below capacity - bad news for investors holding CAD-denominated assets. The current GBP CAD exchange rate stands at 1.5521.
Another quiet day for the POUND STERLING, thanks to a completely blank day for UK data releases. Next week's session appears equally devoid of tier one data from Britain, so the potential exists for Sterling's drift to continue against the other majors in the currency market. Investors may have to wait until Friday's UK GDP data for any marked price movement.
The EURO has once again floundered in the market today, sending the GBP EUR exchange rate all the way up to 1.2755 this afternoon. Negative sentiment regarding the single currency has been driven by the revelation that Finland's government have been making contingency plans for a potential break-up of the euro. There's no smoke without fire and if the pall spreads, then matters could get a lot, lot worse for Europe's currency.
Buying Property Abroad? Ask our resident FX expert a money transfer question or try John's new, free, no-obligation personal service! ,where he helps every step of the way, ensuring you get the best exchange rates on your currency requirements.
TAGS: American Dollar Forecasts Canadian Dollar Forecasts Currency Predictions Dollar Pound Forecasts Euro Forecasts Euro Pound Forecasts Pound Canadian Dollar Forecasts Pound Dollar Forecasts Pound Euro Forecasts Pound Sterling Forecasts
Comments are currrently disabled
Related Stories:
Latest News:
Daily Market Updates
Major Currency Forecasts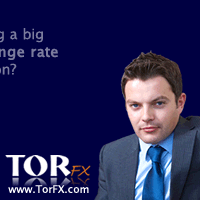 Currency Pairs