Positive Global Data Sets Could Send Pound To US Dollar Exchange Rate Higher
20 Aug 2012 at 10 AM - Written by Tim Boyer
STORY LINK Positive Global Data Sets Could Send Pound To US Dollar Exchange Rate Higher
As this week's session gets underway, the recent drift which has been evident in the currency markets looks set to continue. The Pound Sterling is trading within 0.20% of Friday's close against almost all of the other majors, as many traders stay away from their desks. A week ago today saw the lowest volume traded in the global currency markets for some five years, indicating that a cooling off in global economic activity is hitting transaction numbers across the board.
Last week's session ended with the release of another positive data set from the US – this time it was the latest edition of the closely-watched Michigan Sentiment survey which buoyed investor sentiment, by significantly beating analysts' expectations. This encouraging data built on July's US Non-Farm Payrolls number from earlier in the month in providing evidence that the giant American economy is succeeding in clawing its way back from the brink.
Increasingly, the world's 'older', debt-burdened economies, including those of the US, UK and eurozone, are struggling to generate any positive increase in economic activity. This has left the onus on wealth creation to emerging economies including Brazil, Russia and India. There was good news from one such economy overnight when Thailand announced that economic activity in its domestic economy had increased by an extremely healthy 3.3% in the three months to the end of June. This was well ahead of economists' expectations. So far, the relatively go-ahead tone of global data over the past two sessions has failed to elicit a significant forward move for stocks. However, if US equities indices open up this afternoon, then there could be further downside pressure on the safe-haven US Dollar, sending the GBP USD exchange rate into the 1.58s.
Buying Property Abroad? Ask our resident FX expert a money transfer question or try John's new, free, no-obligation personal service! ,where he helps every step of the way, ensuring you get the best exchange rates on your currency requirements.
TAGS: American Dollar Forecasts Daily Currency Updates Dollar Pound Forecasts Pound Dollar Forecasts Pound Sterling Forecasts
Comments are currrently disabled
Related Stories:
Latest News:
Daily Market Updates
Major Currency Forecasts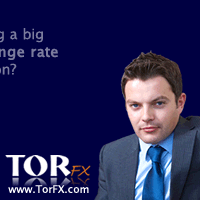 Currency Pairs