Positive Reserve Bank of Australia Minutes Send Pound To Australian Dollar Rate Lower
21 Aug 2012 at 10 AM - Written by David Woodsmith
STORY LINK Positive Reserve Bank of Australia Minutes Send Pound To Australian Dollar Rate Lower
Last night's Reserve Bank of Australia minutes were of the same positive tone as July's edition, promoting a renewed burst of support for the Australian Dollar which saw the GBP AUD exchange rate move lower to touch 1.4966 during the overnight session. Australia's central bank observed that economic activity in China's mammoth economy was showing signs of levelling out following the recent worryingly poor data sets. This was particularly good news for Australia's export-driven economy, as China remains a key export partner for the country. The minutes went on to state that the non-mining sectors of Australia's economy were also showing signs of improvement. The release now leaves GBP AUD eyeing mid-February's 27-year low at 1.4555.
Elsewhere, China hit the headlines again overnight, as policymakers revealed that they are set to inject 220bn Chinese Yuan into their domestic money market in an attempt to increase liquidity and promote growth. Such direct action from one of the world's leading central banks has caused an improvement in global risk sentiment, which has seen the US Dollar weaken off overnight. This has sent the GBP USD exchange rate up to 1.5762 in early trading today.
Meanwhile, the major risk event of note in the eurozone today comes in the form of Spain's latest bond auction. Market babble regarding Europe's debt crisis has eased significantly during the relatively quiet summer period. However, today's debt sale has the potential to re-ignite concerns over the creditworthiness of the region as a whole. This means that a strong possibility remains that the GBP EUR exchange rate could accumulate later.
Buying Property Abroad? Ask our resident FX expert a money transfer question or try John's new, free, no-obligation personal service! ,where he helps every step of the way, ensuring you get the best exchange rates on your currency requirements.
TAGS: American Dollar Forecasts Daily Currency Updates Dollar Pound Forecasts Euro Forecasts Euro Pound Forecasts Pound Dollar Forecasts Pound Euro Forecasts Pound Sterling Forecasts
Comments are currrently disabled
Related Stories:
Latest News:
Daily Market Updates
Major Currency Forecasts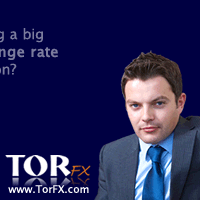 Currency Pairs