Strong US Jobs Data And ECB's Confirmation Of Bond Purchases Sends Stocks Higher, GBP AUD and GBP NZD Exchange Rates Lower
September 6, 2012 - Written by Minesh Chaudhari
STORY LINK Strong US Jobs Data And ECB's Confirmation Of Bond Purchases Sends Stocks Higher, GBP AUD and GBP NZD Exchange Rates Lower
This afternoon's session in the currency markets has seen several major risk events which have brought price swings for the world's major currencies. The two headline Central Bank decisions saw no alteration from the ECB and the Bank of England. On balance, investors had considered it more likely that the ECB would trim rate than the UK's central bank, meaning that the initial upshot was for an easing of the GBP EUR exchange rate which saw the pair briefly dip into the 1.2500s.
Shortly after the two major rate decisions came the release of the latest set of US Employment Change numbers – traditionally viewed as a good heads up of the likely reading of the next Non-Farm Payrolls data. The American labour market data thrashed expectations of a 140,000 reading to show at 201,000. There was further positive news for the US jobs market with July's counterpart figure being upgraded to 173,000. The immediate reaction to the data saw the US Dollar firm up across the board, sending the EUR USD exchange rate back below 1.2600, where it has stuck since. Ordinarily, a positive US release would see support for the Buck ease, however today's figures and the upward alteration to investors' expectations regarding tomorrow's NFP data which they elicited, had the opposite effect due to market participants pricing-in a lower chance of a near-term increase to QE in the States.
The latest risk event of note came in the form of ECB President Mario Draghi's post-decision press conference which was notable for his assertion that Europe's central bank was well within its rights to step into the bond market in order to support member state's gilts. He went on to state that the ECB's current bond-buying scheme remained ongoing and had an unlimited pot of funds at its disposal.
Global share markets have rocketed following the positive US Jobs numbers and Draghi's confirmation that he will support ailing eurozone states. This has caused strong support for the high-yielding Australian and New Zealand Dollars, sending both the GBP AUD and GBP NZD exchange rates lower.
International Money Transfer? Ask our resident FX expert a money transfer question or try John's new, free, no-obligation personal service! ,where he helps every step of the way, ensuring you get the best exchange rates on your currency requirements.
TAGS: American Dollar Forecasts Australian Dollar Forecasts Currency Predictions Dollar Pound Forecasts Euro Forecasts Euro Pound Forecasts Pound Australian Dollar Forecasts Pound Dollar Forecasts Pound Euro Forecasts Pound New Zealand Dollar Forecasts Pound Sterling Forecasts
Comments are currrently disabled
Related Stories:
Latest News:
Daily Market Updates
Major Currency Forecasts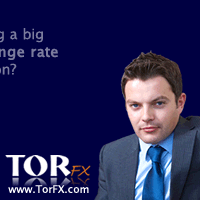 Currency Pairs