Eurogroup Grants Greece Its Bailout, But Pound To Euro Exchange Rate Edges Higher
November 27, 2012 - Written by Tim Boyer
STORY LINK Eurogroup Grants Greece Its Bailout, But Pound To Euro Exchange Rate Edges Higher
Greece has secured its next tranche of bailout funding. Eurozone Finance Ministers and representatives of the IMF worked late into the night in an effort to hammer out an agreement which will see the debt-addled Hellenic state benefit from a massive chunk of €44bn funding. This amount is considerably larger than the €31.5bn which was anticipated by analysts. The fact that the EU/ECB/IMF took so long over their deliberations sends out a strong signal to the markets – Greece is being closely monitored by the authorities and the emergency funds which they have been granted are by no means 'for free'.
Elsewhere, this morning's UK GDP growth data for quarter 3 showed at the expected 1.0% level, re-affirming the fact that Britain's economy showed signs of a mini-revival in the three months to the end of September. The net effect of the UK growth number and the news regarding Greece has been a slight move forward for the GBP EUR exchange rate. The pair had dipped down as low as 1.2326 in the early hours of this morning following the eurogroup's bailout announcement. However, in truth it came as no massive surprise that the euro area's policymakers chose to grant the troubled Hellenic state yet another stay of execution and the positive effect of the UK GDP figures on Sterling appears to be outweighing the bailout news at this stage.
Looking ahead to the remainder of today's session, appetite for risk is returning to the global markets during the early part of European trading, seeing UK and European stock indices register respectable gains. The 'risk on' trading environment is likely to benefit the GBP USD exchange rate, whilst GBP AUD, GBP NZD and GBP ZAR may suffer on the session. This afternoon brings the release of two key pieces of US data in the form of October's domestic Durable Goods number and last month's US Consumer Confidence reading. If they show at above the anticipated level, then expect GBP USD to head upwards towards the 1.6100s once again.
International Money Transfer? Ask our resident FX expert a money transfer question or try John's new, free, no-obligation personal service! ,where he helps every step of the way, ensuring you get the best exchange rates on your currency requirements.
TAGS: American Dollar Forecasts Australian Dollar Forecasts Daily Currency Updates Dollar Pound Forecasts Euro Forecasts Euro Pound Forecasts New Zealand Dollar Forecasts Pound Australian Dollar Forecasts Pound Dollar Forecasts Pound Euro Forecasts Pound New Zealand Dollar Forecasts Pound Sterling Forecasts
Comments are currrently disabled
Related Stories:
Latest News:
Daily Market Updates
Major Currency Forecasts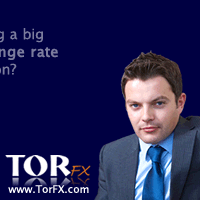 Currency Pairs