Currency Exchange Rate Forecasts For GBP EUR USD & NZD For Today
December 11, 2012 - Written by Ben Hughes
STORY LINK Currency Exchange Rate Forecasts For GBP EUR USD & NZD For Today
The EURO received a boost earlier today when the latest German ZEW sentiment survey showed at a positive reading of 6.9 versus last month's negative 15.7 print. The development sent the GBP EUR exchange rate down to 1.2399 by the middle part of today's European session. Further downside would appear possible for the pair if tomorrow's German inflation data prints at above analysts' expectations; in the meantime, the euro is expected to trade on a NEUTRAL TO POSITIVE footing.
The POUND STERLING has remained relatively static against the other majors so far today. However, tomorrow morning's UK employment data is likely to trigger some price action if it prints significantly above or below analysts' expectations. This morning's alarming statement from the British Office For Budget Responsibility warning analysts not to place too much emphasis on its budgetary predictions for 2012 could spook investors, meaning that Sterling trades with a NEUTRAL TO POSITIVE bias moving forward.
The US DOLLAR has come under renewed selling pressure ahead of tonight's key FOMC policy decision. Expectations are that the US central bank will err on the side of caution and opt to maintain its current monetary policy stance. However, recent downgrades to growth projections for the global economy could encourage a surprise hike to the Fed's monthly QE allocation. Such an outcome would heap pressure on the already beleaguered Greenback, meaning that the Dollar trades on a NEUTRAL TO NEGATIVE footing in the near-term. The current GBP USD exchange rate stands at 1.6102.
The NEW ZEALAND DOLLAR has outperformed almost all of the other sixteen most-actively traded global currencies during today's session, sending the GBP NZD exchange rate down as low as 1.9166 on the day. Last night's stronger than anticipated NZ Card Spending data for last month has helped the Kiwi and a positive opening for US stock indices has added to the upside for the NZD. The New Zealand tender is expected to trade on a NUTRAL TO POSITIVE bias for the remainder of the week, providing US 'Fiscal Cliff' discussions show signs that they are moving towards a positive resolution.
International Money Transfer? Ask our resident FX expert a money transfer question or try John's new, free, no-obligation personal service! ,where he helps every step of the way, ensuring you get the best exchange rates on your currency requirements.
TAGS: American Dollar Forecasts Currency Predictions Dollar Pound Forecasts Euro Forecasts Euro Pound Forecasts New Zealand Dollar Forecasts Pound Dollar Forecasts Pound Euro Forecasts Pound New Zealand Dollar Forecasts Pound Sterling Forecasts
Comments are currrently disabled
Related Stories:
Latest News:
Daily Market Updates
Major Currency Forecasts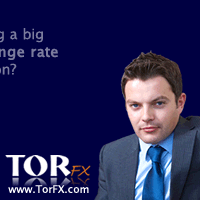 Currency Pairs