Pound to Australian Dollar & NZD Exchange Rates Gain, GBP/CAD Steady
June 28, 2013 - Written by Ben Hughes
STORY LINK Pound to Australian Dollar & NZD Exchange Rates Gain, GBP/CAD Steady
A generalised 'risk off' trading environment during this afternoon's session has seen the Pound Sterling stage a limited comeback against the commodity Dollars following its midweek losses. The risk shift has seen global stock markets leak support, sending London's FTSE 100 index down by almost a third of a percentage point so far today, while the broad-based S&P 500 index in the States has opened up on the back foot, dropping by close to 0.5% already.
The flight to safety has had a pronounced effect on the world's major currency pairings, sending the Pound to Australian Dollar exchange rate (currency : GBP AUD) up to as high as 1.6621 on the session, while the Aussie's sister currency the Kiwi Dollar has registered similar loses, sending the Pound to New Zealand Dollar exchange rate (currency : GBP NZD) back up above the 1.9700 level earlier.
Elsewhere, the Pound to Canadian Dollar exchange rate (currency : GBP CAD) has remained steady since the North American opening bell. The latest Canadian GDP data, published a short time ago, came in exactly as per analysts' expectations, revealing that the annualised rate of growth of Canada's export-driven economy stood at 1.4% in April, down from March's 1.7% reading. The figure suggests that an increase in domestic interest rates from the Bank of Canada would put the nation's economy in danger of a renewed slowdown. Such an action now appears out of the question, meaning that the Canadian Dollar may incur further losses against Sterling moving forward.
Until recently, the Bank of Canada's Chairman was Mark Carney. He stepped down from the role a few weeks ago in order to take up a new position as Governor of the Bank of England, which he starts on Monday. Before accepting the top job at Threadneedle Street, Carney was outspoken in his advocacy of ultra-loose monetary policy stances from global central banks. If Carney sets out his stall next week by re-affirming these credentials, then the Pound will be likely to lose ground across the board. We will learn more when the minutes of July's Bank of England monetary policy meeting are released around the 20th of next month.
Today's exchange rates: Pound to Australian Dollar exchange rate is 1.65738 GBP/AUD. Pound to New Zealand Dollar exchange rate is 1.96564 GBP/NZD. Pound to Canadian Dollar exchange rate is 1.59691 GBP/CAD. Please see the live currency rates page on the main Currency News website for full forex/foreign exchange data.
International Money Transfer? Ask our resident FX expert a money transfer question or try John's new, free, no-obligation personal service! ,where he helps every step of the way, ensuring you get the best exchange rates on your currency requirements.
TAGS: Australian Dollar Forecasts Canadian Dollar Forecasts Currency Predictions New Zealand Dollar Forecasts Pound Australian Dollar Forecasts Pound Canadian Dollar Forecasts Pound New Zealand Dollar Forecasts Pound Sterling Forecasts
Comments are currrently disabled
Related Stories:
Latest News:
Daily Market Updates
Major Currency Forecasts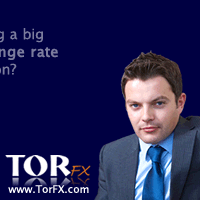 Currency Pairs