Pound Rupee Exchange Rate (GBP/INR) Forecast Is Negative Following Spike Higher
August 23, 2013 - Written by Ben Hughes
STORY LINK Pound Rupee Exchange Rate (GBP/INR) Forecast Is Negative Following Spike Higher
The Indian Rupee has leaked support against all of the other sixteen most actively traded global currencies this week as market participants registered their lack of faith in the Reserve Bank of India's policies. However, price action suggests that GBP INR may now be oversold and the pair is forecast to fall.
The Pound Rupee exchange rate is currently trading down by 1.30% at 99.6547 GBP/INR. The Rupee Pound exchange rate is currently trading at 0.010035 INR/GBP.
The Indian Rupee has suffered a torrid week in the markets, sending the US Dollar to Indian Rupee exchange rate (USD/INR) up to its highest ever level at 64.5500. The Indian tender has leaked support during recent sessions largely thanks to a generalised loss of faith in the Reserve Bank of India's ability to effectively handle the current imbalance in the nation's monetary policy.
The run against the Rupee was specifically triggered by Tuesday night's statement from the RBI which revealed that it was set to embark upon its own version of Quantitative Easing which will see India's central bank buy up $1.2bn of long term government gilts. The policy is aimed at providing support for India's retail banks which have taken a severe hit in recent months thanks to Indian government policies which were aimed at bolstering the beleaguered Rupee.
Significant losses in the share prices of Indian banks has had the additional effect of causing a widespread equities sell-off which has seen the nation's leading share index, the Bombay Sensex, give up over 25% of its total value since its near-term peak. Such a move traditionally signifies the emergence of an official bear market.
The Pound to Indian Rupee exchange rate has shown similar price action to its sister pair, GBP USD, during recent weeks. The Pound climbed to as high as 102.11 against the Rupee during yesterday's session, but has since dropped back to below the psychologically significant 100 threshold once again. The move lower for the pair comes in spite of this morning's stronger than anticipated UK Q2 GDP data which showed that economic activity during the three months leading up to the end of June had expanded by 0.7% versus an expected 0.6%. The price action for the pair which followed the release suggested that GBP INR may be short-term overbought making it a prime time for investors needing to buy Rupees to take care of their requirement.
International Money Transfer? Ask our resident FX expert a money transfer question or try John's new, free, no-obligation personal service! ,where he helps every step of the way, ensuring you get the best exchange rates on your currency requirements.
TAGS: American Dollar Forecasts Currency Predictions Dollar Pound Forecasts Indian Rupee Forecasts Pound Dollar Forecasts Pound Rupee Forecasts Pound Sterling Forecasts
Comments are currrently disabled
Related Stories:
Latest News:
Daily Market Updates
Major Currency Forecasts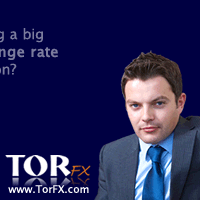 Currency Pairs