Royal Mail Share Price Helps FTSE, US Debt Deal Forecast To Send AUD NZD & USD Exchange Rates Higher
October 11, 2013 - Written by Frank Davies
STORY LINK Royal Mail Share Price Helps FTSE, US Debt Deal Forecast To Send AUD NZD & USD Exchange Rates Higher
Developments in the US yesterday afternoon sent the GBP USD, GBP AUD and GBP NZD exchange rates lower. With a debt deal possible before the weekend in the States, further losses are forecast for these pairs. Meanwhile, a strong uptake from the public has sent the Royal Mail share price spiralling by as much as 40% in early trading today.
The Pound Australian Dollar exchange rate (GBP/AUD) is currently trading down by 0.07% at 1.6872 GBP/AUD. The Australian Dollar Pound exchange rate is currently trading at 0.5927 AUD/GBP.
Yesterday afternoon's assertion from US Treasury Secretary Jack Lew that his nation's ongoing debt standoff and the attendant partial government shutdown is starting to have an adverse effect on the global markets caused pronounced price action for several of the world's leading currency pairs.
The Pound Australian Dollar (GBP/AUD) and Pound New Zealand Dollar (GBP/NZD) exchange rates initially pushed northwards following Lew's comments to members of the US Senate Finance Committee yesterday afternoon. The Pound US Dollar exchange rate (GBP/USD) showed signs that it was set to head the same way.
However, confirmation from the Republican House Leader John Boehner that his party will agree to a 'no strings attached' six week extension of the US debt ceiling, (a move which would stave off a potentially catastrophic US debt default), caused a marked turnaround. The fallout saw the GBP AUD, GBP NZD and GBP USD exchange rates tumble back down towards their near term lows. Until this time, all the indications coming from the Grand Old Party suggested that its policymakers were willing to play hardball right up until the eleventh hour and that they would demand a stalling of the Obamacare health reforms as the price for an extension to the US's debt facility.
The development in the States saw global share markets register healthy gains, with London's FTSE 100 closing up by nearly 1.50% yesterday. America's broad-ranging S&P 500 index racked up gains of a slightly greater magnitude. Meanwhile, the broad-ranging FTSE All-Share index is already trading up by almost 0.40% on the day today as institutional investors get involved in trading newly-issued Royal Mail shares.
International Money Transfer? Ask our resident FX expert a money transfer question or try John's new, free, no-obligation personal service! ,where he helps every step of the way, ensuring you get the best exchange rates on your currency requirements.
TAGS: American Dollar Forecasts Australian Dollar Forecasts Daily Currency Updates Dollar Pound Forecasts New Zealand Dollar Forecasts Pound Australian Dollar Forecasts Pound Dollar Forecasts Pound New Zealand Dollar Forecasts Pound Sterling Forecasts
Comments are currrently disabled
Related Stories:
Latest News:
Daily Market Updates
Major Currency Forecasts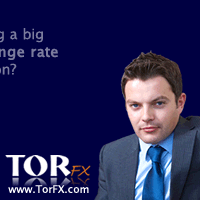 Currency Pairs