Pound Sterling Forecast 2014: Will the GBP to EUR, USD, AUD & NZD Exchange Rates Fall in Q1?
December 11, 2013 - Written by John Cameron
STORY LINK Pound Sterling Forecast 2014: Will the GBP to EUR, USD, AUD & NZD Exchange Rates Fall in Q1?
The early part of yesterday's session brought the release of a slew of economic data from the UK which suggested that the British economy is continuing to heal. Trade numbers for October revealed that the gap between shipments into the UK and British exports to other nations had narrowed from September's £10.1bn to £9.7bn.
This relatively positive news for the Pound Sterling (currency:GBP) was backed up by strong UK Industrial and Manufacturing Production numbers, also for October, which were published at the same time. The closely-monitored data showed that UK Industrial Production had expanded at an annualised 3.2% the month before last, while domestic Manufacturing Production grew by a year-on-year 2.7% during the same time period.
The relatively encouraging trade balance figures may have been caused by the relative weakness of the Pound Sterling against the other sixteen most actively traded global currencies during the middle part of the year. With a proven time lag existing between the relative value of a currency and the effect that this weakness has on the import/export numbers of the economy in question, it is hardly surprising that the Autumn trade balance figures came out at an encouraging level.
The terms of trade of the UK economy, as dictated by the relative value of Sterling, have a knock on effect on levels of output in Britain's Manufacturing and Industrial sectors, so all three key British figures from yesterday morning had a high degree of interdependency. With the Pound Sterling having enjoyed somewhat of a revival against the Euro (EUR), US Dollar (USD) and the Commodity Dollars - Australian Dollar (AUD) & New Zealand Dollar (NZD) - during the second half of 2013, it is questionable whether British trade figures and Industrial / Manufacturing Production data for Q1 2014 will be as helpful to the Pound Sterling forecast 2014 as yesterday's economic numbers.
A blank day for UK data releases today will afford investors holding Sterling-denominated assets pause for thought regarding yesterday morning UK economic numbers.
International Money Transfer? Ask our resident FX expert a money transfer question or try John's new, free, no-obligation personal service! ,where he helps every step of the way, ensuring you get the best exchange rates on your currency requirements.
Comments are currrently disabled
Related Stories:
Latest News:
Daily Market Updates
Major Currency Forecasts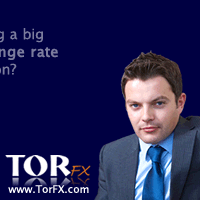 Currency Pairs