Euro To Pound Sterling Exchange Rate Forecast: Will EUR/GBP Rapidly Decline in 2014
February 10, 2014 - Written by John Cameron
STORY LINK Euro To Pound Sterling Exchange Rate Forecast: Will EUR/GBP Rapidly Decline in 2014
The euro to Pound Sterling exchange rate (EUR/GBP) enjoyed a positive session last week, climbing from an opening level just slightly north of 0.8200 to almost 0.8350 just before Friday's closing bell. The move higher for the pair was largely driven by comments from European Central Bank President Mario Draghi who stated during his post ECB decision press conference that he was not worried that his economy might be heading towards a damaging bout of deflation.
However, Draghi's answers during this Q&A session with the assembled members of the global press were far from a ringing endorsement of the strength of the eurozone economy. Draghi once again pointed out the underlying weakness at the heart of the euroland's financial system and menacingly stated that his policy committee remains willing "to take further decisive action if required, and expects interest rates to remain at present or lower levels for some time to come". The inference is that the ECB may well opt to further loosen monetary policy as the year progresses, meaning that the EUR GBP exchange rate has the potential to rapidly give up ground as the year progresses.
On the same theme, last Friday's session brought the news that Germany's constitutional court is set to adjudicate on whether the European Central Bank's bond-buying scheme is compatible with European Union law. The ECB has never been forced to use the emergency bail-out fund, which it instigated in 2012 in order to provide assistance for the euro area' bad debts. However, economists have credited the Outright Monetary Transactions (OMT) scheme with stabilising market sentiment towards the single currency. Any suggestion that the fund is set to be withdrawn for legal reasons is sure to see institutional investors shift out of euro-denominated assets, sending the Pound euro exchange rate (GBP/EUR) higher once more. This ongoing legal wrangle is likely to be one to keep an eye on in the medium term for GBP EUR watchers.
Key Euro Exchange Rates (At time of publish: 09:100 GMT 10/02/2014)
The Pound Sterling to Euro exchange rate is trading down -0.25% at 1.20175 GBP/EUR.
The Euro to Australian Dollar exchange rate is trading up +0.44% at 1.52934 EUR/AUD.
The Euro to Pound Sterling exchange rate is trading up +0.26% at 0.83212 EUR/GBP.
The Euro to New Zealand Dollar exchange rate is trading up +0.36% at 1.65074 EUR/NZD.
The Euro to US Dollar exchange rate is trading up +0.21% at 1.36480 EUR/USD.
The Euro to South African Rand exchange rate is trading up +0.77% at 15.19317 EUR/ZAR.
The US Dollar to Euro exchange rate is trading down -0.21% at 0.73271 USD/EUR.
International Money Transfer? Ask our resident FX expert a money transfer question or try John's new, free, no-obligation personal service! ,where he helps every step of the way, ensuring you get the best exchange rates on your currency requirements.
TAGS: Currency Predictions Euro Forecasts Euro Pound Forecasts Pound Euro Forecasts Pound Sterling Forecasts
Comments are currrently disabled
Related Stories:
Latest News:
Daily Market Updates
Major Currency Forecasts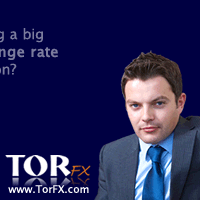 Currency Pairs