Foreign Exchange Rate Forecasts / Predictions Feb 2014 For Pound, Euro, US Dollar & New Zealand Dollar
February 10, 2014 - Written by Ben Hughes
STORY LINK Foreign Exchange Rate Forecasts / Predictions Feb 2014 For Pound, Euro, US Dollar & New Zealand Dollar
The POUND STERLING (currency:GBP) has continued to perform disappointingly against the other majors so far today. Institutional investors are largely sitting on their hands ahead of Wednesday morning's Bank of England Inflation Report, fearing that it will contain news that Britain's Base Rate of interest is set to remain at its record low of 0.50% for some time in spite of decreased domestic joblessness. The Pound is therefore forecast to trade with a NEUTRAL TO NEGATIVE bias in the short term.
A strong whole of eurozone Sentix confidence survey, published this morning, has assisted the EURO (currency:EUR) so far today. Renewed support for the single currency has sent the Pound Euro exchange rate down to 1.2007 GBP/EUR earlier on. A strong showing from Wednesday morning's regional Industrial Production programme would provide further momentum for the euro's recent move forward against Sterling, however the single currency remains susceptible to any comments from European Central Bank President Mario Draghi suggesting a further loosening of monetary policy. The outlook for EUR is now NEUTRAL.
The US DOLLAR (currency:USD) has improved only marginally against the Pound since the US Federal Reserve announced that it was beginning tapering its controversial Quantitative Easing programme just before Christmas. With a confirmed dove, Janet Yellen, taking over the top job at the US central bank at the start of February, many market participants will be waiting for the outcome of Yellen's first FOMC policy meeting later this month before opting to shift back into Dollar-denominated assets. For this reason, the Greenback is expected to trade on a NEUTRAL footing in the short term. The current Pound Dollar exchange rate stands at 1.6412 GBP USD.
The NEW ZEALAND DOLLAR (currency:NZD) has given up a little ground against Pound Sterling so far today following last Friday's highly disappointing US job creation data which took the edge off global appetite for risk. Look at the bigger picture, however, and the prospects for the Kiwi appear brighter. The market firmly expects an interest rate rise from the Reserve Bank of New Zealand in March, so support for the Kiwi is likely to grow as we move towards this significant event. In the meantime, the New Zealand unit needs a strong showing from Wednesday's Chinese Trade Balance data in order to maintain its ground against the other majors. The Kiwi is forecast to trade with a NEUTRAL TO POSITIVE bias in the short term and the current Pound New Zealand Dollar exchange rate stands at 1.9834 GBP NZD.
For futher exchange rate forecasts, live currency converters or to compare exchange rates for an international money transfer please refer to the main Currency News UK website.
Important Pound Sterling to Euro, New Zealand Dollar & US Dollar Exchange Rates (Updated: 15:50 GMT 10/02/2014)
The Pound Sterling to Euro exchange rate is trading down -0.26% at 1.20170 GBP/EUR.
The Pound Sterling to New Zealand Dollar exchange rate is trading up +0.05% at 1.98261 GBP/NZD.
The Pound Sterling to US Dollar exchange rate is trading down -0.08% at 1.63948 GBP/USD.
International Money Transfer? Ask our resident FX expert a money transfer question or try John's new, free, no-obligation personal service! ,where he helps every step of the way, ensuring you get the best exchange rates on your currency requirements.
TAGS: American Dollar Forecasts Currency Predictions Dollar Pound Forecasts Euro Forecasts Euro Pound Forecasts New Zealand Dollar Forecasts Pound Dollar Forecasts Pound Euro Forecasts Pound New Zealand Dollar Forecasts Pound Sterling Forecasts
Comments are currrently disabled
Related Stories:
Latest News:
Daily Market Updates
Major Currency Forecasts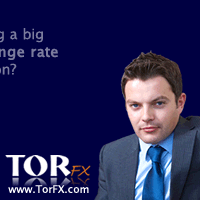 Currency Pairs