AED Currency Prediction - Dirham Rallis as Risk Aversion Dominates Markets
11 Feb 2011 at 2 PM - Written by John Cameron
STORY LINK AED Currency Prediction - Dirham Rallis as Risk Aversion Dominates Markets
As with all Dirham updates, it is vital to bear in mind that the AED is pegged to the US Dollar, so any strengthening or weakening of the US Dollar will be exactly mirrored by Dirham movements.
The Dirham has made significant gains against the majors in the second half of this week, trading down to 5.86 against the Pound. This appreciation has largely been due to the return of risk aversion in world markets. There are several factors driving this risk aversion. World stock markets have suffered over the last three sessions, with Asian markets leading the losses on Wednesday following the decision by China's Central Bank to hike interest rates for the second time in six weeks. Risk aversion has also been caused by disappointing economic data emanating from various parts of the globe - the early hours of Thursday morning saw the release of Australia labour market numbers which showed that conditions are softening with the number of new full-time positions created in the Australian economy during January running close to zero. This mirrored last Friday's disappointing job-creation figure in the US.
The political situation in Egypt has also caused fear in the markets, benefitting the Dollar and Dirham. A smooth transition of power away from President Hosni Mubarak is looking less likely following his speech last night during which he stated that he would continue to cling to power. A military-led coup now appears the most likely outcome.
This afternoon has seen further disappointing figures in the US, with the release of trade numbers by the Commerce Department which showed that the US trade deficit was at its highest level for a decade at $497.8bn in 2010, up 32.8% on the 2009 figure. This has caused further concern about the state of the US economy and is likely to see the Dollar and Dirham make further gains as the flight to safety continues. Further direction will be given to the Dirham later this afternoon with the release of the key Michigan Confidence survey for February in the States. It seems difficult to identify any factors in the market that would stall the strengthening of the Dirham in the short term.
Buying Property Abroad? Ask our resident FX expert a money transfer question or try John's new, free, no-obligation personal service! ,where he helps every step of the way, ensuring you get the best exchange rates on your currency requirements.
Comments are currrently disabled
Related Stories:
Latest News:
Daily Market Updates
Major Currency Forecasts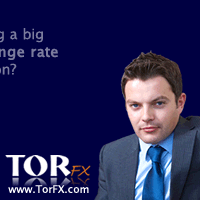 Currency Pairs