Pounds to Dollars Exchange Rate Today - GBP EUR Holds Steady as GBP AUD Gains Following RBA Rate Cut
December 7, 2011 - Written by Ben Hughes
STORY LINK Pounds to Dollars Exchange Rate Today - GBP EUR Holds Steady as GBP AUD Gains Following RBA Rate Cut
The Pound Euro exchange rate (GBP EUR) is 1.1627. The Pound Dollar exchange rate (GBP USD) is 1.5622. The Pound Australian Dollar exchange rate (GBP AUD) is 1.5201.
Europe's single currency bucked expectations during yesterday's session by avoiding any significant downside against the other majors, despite S&P's surprise announcement that it was placing fifteen of the seventeen nations which use the Euro on 'credit watch'.
Indeed, the Euro even managed to make limited gains against the Pound, seeing the GBP EUR exchange rate head southwards from an intraday high of 1.1711 following the initial shock of S&P's action, to break down to 1.1622 late on.
Buying pressure on the Euro was partly driven by comments from German Finance Minister Wolfgang Schaeuble, who welcomed S&P's announcement, stating that it provided 'the best possible incentive' for Eurozone policy-makers who are attending yet another emergency debt summit on Friday, to reach a workable agreement. Assembled leaders will look to hammer out the details of a proposed re-jig of the Eurozone treaty, with a view to placing additional pressure on debt-ridden nations to balance their books.
The dip in the GBP EUR exchange rate was also driven by downside pressure on the Pound following the release of weak British Retail Sales numbers for November by the British Retail Consortium. The shop sales figures showed a monthly expansion of only 0.7% - their smallest monthly increase since May. The Sterling-negative trading environment was added to by the release of poor UK Housing Sector data, which pointed to a monthly contraction of 0.9% in the British property market.
Elsewhere, the Bank of Canada avoided the temptation cut their key lending rate from its current 1.00% level yesterday afternoon. This caused the GBP CAD rate to drop by almost 1% at the London close, suggesting that institutional investors had partly factored-in a Canadian rate cut.
Today's key risk events are provided by the release of UK manufacturing and industrial production data for October later this morning and the release of the closely-watched UK NIESR GDP estimate for November later this afternoon.
For other live currency exchange rates and a currency converter see the currency news website.
International Money Transfer? Ask our resident FX expert a money transfer question or try John's new, free, no-obligation personal service! ,where he helps every step of the way, ensuring you get the best exchange rates on your currency requirements.
TAGS: Canadian Dollar Forecasts Daily Currency Updates Euro Forecasts Pound Canadian Dollar Forecasts Pound Euro Forecasts Pound Sterling Forecasts
Comments are currrently disabled
Related Stories:
Latest News:
Daily Market Updates
Major Currency Forecasts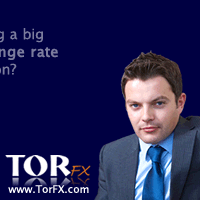 Currency Pairs