Pounds to Euro Exchange Rate Today - GBP USD Tests Higher As Global Stock Markets Surge, While GBP AUD Drops
January 11, 2012 - Written by David Woodsmith
STORY LINK Pounds to Euro Exchange Rate Today - GBP USD Tests Higher As Global Stock Markets Surge, While GBP AUD Drops
The Pound Euro exchange rate (GBP EUR) is 1.2129. The Pound Dollar exchange rate (GBP USD) is 1.5458. The Pound Australian Dollar exchange rate (GBP AUD) is 1.5029.
Yesterday's session was marked by a significant forward movement in global stock markets, signalling a return of the 'risk on' trading environment. This saw London's benchmark FTSE 100 index close up by 1.50% on the day.
Equities markets had experienced a mixed start to 2012, as institutional investors shunned riskier assets and shifted their funds into safe haven currencies and in particular the US Dollar. This caused the GBP USD exchange rate drop to within a few pips of a 3-month low to trade down to 1.5376 on 6th January.
The decrease in appetite for risk which brought on this movement was largely fuelled by the continued absence of a cogent policy form Europe's policy-makers to deal with the ongoing debt crisis in the region. Europe's debt problems remain unresolved, however the year's first meeting between the French President Nicolas and German Chancellor Angela Merkel, which took place earlier this week, showed that the leaders of the Eurozone's two leading economic powers remain determined to present a united front and to reach a resolution to the crisis.
The market's improved sentiment towards Europe's single currency was illustrated during yesterday's session, when leading credit ratings agency Fitch, issued a statement which suggested that Italy is likely to suffer a debt downgrade in the near future. In previous months, this would have caused a move against the Euro. However, the single currency held steady on the day against both the Pound and the Euro.
Meanwhile, there was some room for optimism regarding Europe's real economy, with yesterday's release of better-than-anticipated French manufacturing and industrial production data for November. Analysts had expected both figures to show an annualised contraction for the month before last, so it was a pleasant surprise for investors holding Euro-denominated assets when the figures showed that French manufacturing output had increased by some 2.2%, while industrial output had grown by 0.9%, year-on-year.
Elsewhere, the GBP AUD exchange rate traded below the 1.5000 level for the first time since last October, as market participants rediscovered their appetite for riskier assets. The GBP NZD rate also lost ground as investors scrambled for high-yielding, commodity driven currencies.
For other live currency exchange rates and a currency converter see the currency news website.
International Money Transfer? Ask our resident FX expert a money transfer question or try John's new, free, no-obligation personal service! ,where he helps every step of the way, ensuring you get the best exchange rates on your currency requirements.
TAGS: American Dollar Forecasts Australian Dollar Forecasts Daily Currency Updates Euro Forecasts New Zealand Dollar Forecasts Pound Australian Dollar Forecasts Pound Dollar Forecasts Pound Euro Forecasts Pound New Zealand Dollar Forecasts Pound Sterling Forecasts
Comments are currrently disabled
Related Stories:
Latest News:
Daily Market Updates
Major Currency Forecasts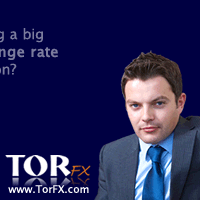 Currency Pairs