Today's Currency Exchange Rate Predictions For The Euro, Pound Sterling, US Dollar and Arab Emirates Dirham
11 May 2012 at 6 PM - Written by Ben Hughes
STORY LINK Today's Currency Exchange Rate Predictions For The Euro, Pound Sterling, US Dollar and Arab Emirates Dirham
The European Commission announced earlier today that it expects the eurozone economy to shrink by 0.3% this year, heaping the pressure on the troubled EURO. However, the Spanish government's announcement that it will be making additional funds available to bolster the liquidity of the debt-burdened state's retail banks has helped stem the losses for the single currency, which is expected to trade on a NEUTRAL TO NEGATIVE footing in the near-term.
UK Producer Price Index data came out slightly higher than had been anticipated this morning, suggesting that the Bank of England is continuing to struggle to suppress domestic inflation. This suggests that the BoE will not be in a position to extend its QE scheme for the foreseeable future, a fact which is supportive for the POUND STERLING. The British tender is expected to trade with a NEUTRAL bias moving forward.
For once, the US DOLLAR has basked in the reflected glory of some strong Canadian data released this afternoon. The positive Canadian unemployment data battered expectations, providing evidence that the North American economy continues to outperform its European counterpart. The current GBP USD exchange rate stands at 1.6080 and the Greenback is expected to trade on a NEUTRAL TO POSITIVE footing as we head towards the weekend close.
The ARAB EMIRATES DIRHAM remains directly pegged to the US Dollar, so any relative strength, or weakness, in the USD is directly mirrored in Dirham movements. This has seen the AED make a comeback in the currency markets over the past ten days as institutional investors fret about the future of the euro. Weak US employment figures released a week ago have triggered further safe-haven movement, benefitting the AED. The current GBP AED exchange rate stands at 5.9065 and the Dirham is expected to trade with a NEUTRAL TO POSITIVE bias moving forward.
Buying Property Abroad? Ask our resident FX expert a money transfer question or try John's new, free, no-obligation personal service! ,where he helps every step of the way, ensuring you get the best exchange rates on your currency requirements.
TAGS: American Dollar Forecasts Currency Predictions Dollar Pound Forecasts Euro Forecasts Euro Pound Forecasts Pound Dirham Forecasts Pound Dollar Forecasts Pound Euro Forecasts Pound Sterling Forecasts Uae Dirham Forecasts
Comments are currrently disabled
Related Stories:
Latest News:
Daily Market Updates
Major Currency Forecasts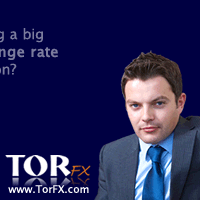 Currency Pairs