Euro Weakens On Spanish Debt Fears, Taking Swiss Franc With It
7 Jun 2012 at 6 PM - Written by David Woodsmith
STORY LINK Euro Weakens On Spanish Debt Fears, Taking Swiss Franc With It
Price movement in today's session in the currency markets has been driven by interest rate decisions and commentaries by some of the world's leading central banks. The Bank of England kept it monetary policy stance 'on hold', with domestic interest rates remaining at their current record low levels of 0.50% and the UK's QE programme remaining static at £325bn. Price action for the Pound following the midday announcement suggested that a significant proportion of investors had been anticipating an increase to the QE, as Sterling rallied after the decision, to outperform almost all of the other 16 most-actively traded currencies.
Meanwhile, on the other side of the world, China's central bank cut its key lending rate for the first time in four years in an attempt to avert a domestic slowdown in economic activity. The fact that policy-makers in the Asian powerhouse were willing to take such pro-active action in heading-off future economic woes played well with market participants, sending global share indices northwards and triggering a sell-off for the safe-haven US Dollar which has seen the GBP USD exchange rate touch off the 1.5600 level on the day.
Elsewhere, concerns over the eurozone's fiscal position deepened as Spain's borrowing costs edged higher once more. This caused the euro to weaken once again on the day, however the GBP EUR exchange rate has remained well below last month's multi-year high, suggesting that investors believe that Europe's leaders are taking the situation seriously and are willing to take the appropriate action. The Swiss Franc has similarly suffered on the day, as the SNB continues to grimly enforce its 'lower limit' of 1.2000 on EUR CHF.
Buying Property Abroad? Ask our resident FX expert a money transfer question or try John's new, free, no-obligation personal service! ,where he helps every step of the way, ensuring you get the best exchange rates on your currency requirements.
TAGS: American Dollar Forecasts Currency Predictions Dollar Pound Forecasts Euro Forecasts Euro Pound Forecasts Pound Dollar Forecasts Pound Euro Forecasts Pound Sterling Forecasts Pound Swiss Franc Forecasts Swiss Franc Forecasts
Comments are currrently disabled
Related Stories:
Latest News:
Daily Market Updates
Major Currency Forecasts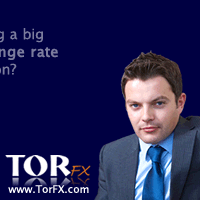 Currency Pairs