GBP AED Rate Gains As Investors Price-In QE3 In The US
20 Jun 2012 at 6 PM - Written by Tim Boyer
STORY LINK GBP AED Rate Gains As Investors Price-In QE3 In The US
The Pound Sterling received a body-blow earlier today, when the minutes of the most recent meeting of the Bank of England's monetary policy committee were released. In recent months, only two affirmed doves, have supported an extension to the UK's £325bn Quantitative Easing scheme, so investors were shocked to learn that this month's meeting saw four members, including Governor Mervyn King, vote in favour of further easing of monetary policy. This development held the Pound back throughout today's session.
Meanwhile, another major global central bank is likely to grab the headlines later today, when the Federal Reserve's Open Market Committee announces its latest policy decision in the US. Rumours are gathering momentum that the FOMC will respond to recent poor US data by ramping up its QE scheme. Such a move would hit the US Dollar hard in the short-to-medium term.
Elsewhere, there was some positive news from Greece this afternoon, as the pro-bailout technocrat Antonis Samaras was sworn in as the debt-burdened Hellenic state's new leader. The development helped the euro make gains against the Pound and the US Dollar, sending the GBP EUR exchange rate down to 1.2343 this afternoon. Tomorrow morning's German services sector data will need to be stronger than recent German releases if the single currency is to hold its form.
The Arab Emirates Dirham remains directly pegged to the US Dollar, so any relative strength, or weakness, in the USD is directly mirrored in Dirham movements. This means that today's positive news from Greece spells particularly bad news for the AED. If QE3 is announced in the States this evening, then things could start to look grim for the risk-sensitive Dirham.
Buying Property Abroad? Ask our resident FX expert a money transfer question or try John's new, free, no-obligation personal service! ,where he helps every step of the way, ensuring you get the best exchange rates on your currency requirements.
TAGS: American Dollar Forecasts Currency Predictions Dollar Pound Forecasts Euro Forecasts Euro Pound Forecasts Pound Dirham Forecasts Pound Dollar Forecasts Pound Euro Forecasts Pound Sterling Forecasts Uae Dirham Forecasts
Comments are currrently disabled
Related Stories:
Latest News:
Daily Market Updates
Major Currency Forecasts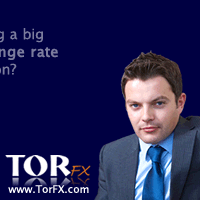 Currency Pairs