Pound Dollar Exchange Rate Slips, Pound to Euro Steady Ahead of ECB Decisions
4 Jul 2012 at 6 PM - Written by Ben Hughes
STORY LINK Pound Dollar Exchange Rate Slips, Pound to Euro Steady Ahead of ECB Decisions
The Pound exchange rate has slipped against the US Dollar but Pound Euro holding steady following the release of the latest PMI data. The UK's service sector slumped to a new eight month lows of 51.3 in June compared to 53.3 in May. Observers had been predicting a figure of 52.8.
The impact of the data has been lessened as many Investors are taking a wait and see approach with the currency, with most waiting for the outcome of the Bank of England's monthly meeting on Thursday. It is expected that the Bank will introduce further plans to help stimulate the UK economy.
The European Central Bank is also having a meeting that day and is expected to cut the Eurozone interest rate by a further 0.25%, a new record low, a move that is expected to weigh on the Euro. Concerns are rising over the single currency once more after the French audit office revealed that France's budget deficit will hit 33billion Euros by 2013. Doubts are also growing over the outcome of the EU summit after Holland and Finland came out in opposition to the proposed plans to ease the crisis.
If the BOE does decide to introduce more Quantitative easing then the pound is expected to continue to make gains against the Euro despite the fact that QE often proves negative for a currency. The continuing worries over the Eurozone are expected to outweigh any worries over a looser UK monetary policy.
Sterling's falls against the dollar may also be limited if growing concerns about the weakness of the U.S. economy increase expectations that the Federal Reserve will also soon opt to expand quantitative easing.
Buying Property Abroad? Ask our resident FX expert a money transfer question or try John's new, free, no-obligation personal service! ,where he helps every step of the way, ensuring you get the best exchange rates on your currency requirements.
TAGS: American Dollar Forecasts Daily Currency Updates Dollar Pound Forecasts Euro Forecasts Euro Pound Forecasts Pound Euro Forecasts
Comments are currrently disabled
Related Stories:
Latest News:
Daily Market Updates
Major Currency Forecasts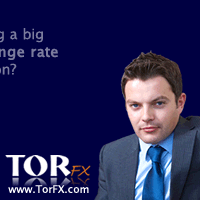 Currency Pairs