British Pound Sterling Safe Haven As Euro Takes a Tumble; GBP to USD Small Gains
10 Jul 2012 at 10 AM - Written by Toni Johnson
STORY LINK British Pound Sterling Safe Haven As Euro Takes a Tumble; GBP to USD Small Gains
The Pound Sterling (GBP) has begun to show small gains against the US Dollar (USD) as investors turn to the British currency for a safe haven. The currency is proving to be more appealing to the worried markets after the British government and Bank of England announce plans to isolate the currency from the effects of the Eurozone crisis. Sterling began the day trading relatively steady against the 'Greenback' in the region of 1.547 before edging upwards to the 1.550 level.
The Euro (EUR) continues to post heavy losses against the Dollar and a basket of currencies as risk sentiment continues to waver. It has hit a fresh two year low against the dollar as doubts continue to pull down on the troubled currency. It has spent most of the day in the region of 1.227.
The Euro earlier slid to the lowest against the Australian Dollar (AUD) and New Zealand Dollar (NZD) since the 17-nation currency was created in January 1999, dropping to A$1.20053 and NZ$1.5356. It fell to a two-year low versus the Canadian dollar (CAD) of 1.24657 and the weakest level since November 2008 against the pound at 79.04 pence. The Dollar is set to strengthen over the course of the week as its safe haven status draws worried investors like a moth to a light bulb.
The Japanese Yen (JPY) also continues to gain in strength due its safe haven status and the currencies tendency to appreciate in periods of financial and economic turmoil; this is because Japan's current-account surplus makes it less reliant on foreign capital.
Buying Property Abroad? Ask our resident FX expert a money transfer question or try John's new, free, no-obligation personal service! ,where he helps every step of the way, ensuring you get the best exchange rates on your currency requirements.
TAGS: American Dollar Forecasts Australian Dollar Forecasts Canadian Dollar Forecasts Daily Currency Updates Euro Forecasts Japanese Yen Forecasts New Zealand Dollar Forecasts Pound Dollar Forecasts Pound Sterling Forecasts Pound Yen Forecasts
Comments are currrently disabled
Related Stories:
Latest News:
Daily Market Updates
Major Currency Forecasts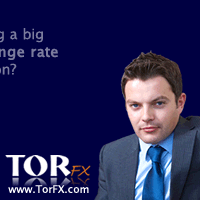 Currency Pairs