Japanese Yen And US Dollar Struggle In Spite Of Weak Michigan Confidence Survey
13 Jul 2012 at 4 PM - Written by John Cameron
STORY LINK Japanese Yen And US Dollar Struggle In Spite Of Weak Michigan Confidence Survey
The evidence is mounting that the world's two leading economic superpowers are suffering a pronounced slowdown. Last night's Chinese growth data showed that economic activity in the giant Asian economy is slowing and this afternoon's weaker-than-anticipated Michigan Sentiment survey in the States printed at a significantly lower level than had been expected. Ordinarily, such disappointing data releases in the US and China would cause institutional investors to shift their funds into the safe haven of the US treasury bill, providing a groundswell of support for the US Dollar. However, the Greenback has softened throughout today's session, taking the GBP USD exchange rate up to 1.5550 on the day. The move against the Dollar has been elicited by a respectable performance from global equities today. However, the current set-up and today's developments leave considerable scope for downside for Cable in the near-term.
Today's positive Italian debt sale provided further cause for global risk sentiment to pick up, adding to selling pressure on the Greenback. Market participants ignored this morning's action by leading ratings agency Moody's, which saw them downgrade Italy's debt rating, and showed confidence in the debt burdened Mediterranean state by snapping up the country's 2, 5 and 10 year bills at the latest auction. The encouraging uptake briefly buoyed the euro in this afternoon's session, taking the GBP EUR exchange rate down to 1.2634. However, as this week's European session draws to a close, the pair looks like ending the week back in the 1.2700s.
The Pound has fared well on the day to outperform nearly all of the other majors with the exception of the Aussie Dollar. However, Tuesday morning's UK inflation data could scupper Sterling if it shows another annualised dip.
Meanwhile, the safe haven Japanese Yen has taken a tumble against the Pound on the session. GBP JPY ends the day at 123.1950. What goes for the US Dollar goes for the Yen – next week has the potential for a mini recovery for the Japanese currency thanks to generalised growth fears for the global economy.
Buying Property Abroad? Ask our resident FX expert a money transfer question or try John's new, free, no-obligation personal service! ,where he helps every step of the way, ensuring you get the best exchange rates on your currency requirements.
TAGS: American Dollar Forecasts Currency Predictions Dollar Pound Forecasts Euro Forecasts Euro Pound Forecasts Japanese Yen Forecasts Pound Dollar Forecasts Pound Euro Forecasts Pound Sterling Forecasts Pound Yen Forecasts
Comments are currrently disabled
Related Stories:
Latest News:
Daily Market Updates
Major Currency Forecasts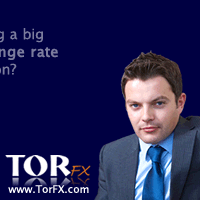 Currency Pairs