British Pound Sterling Hits 3 1/2 Year High Against Euro as Fear of Contagion Persists
16 Jul 2012 at 11 AM - Written by Ben Hughes
STORY LINK British Pound Sterling Hits 3 1/2 Year High Against Euro as Fear of Contagion Persists
British Pound Sterling has risen to hit a new three and a half year high against the Euro as investors continue to worry about the growing risks to Spain and Italy's finances. As a result sales of the single currency increased and investors sought refuge in the relatively safe assets of the UK.
The continued uncertainty about the Spanish banks' bailout package along with expectations of further interest rate cuts by the ECB is putting pressure on the euro and more losses are expected against the British pound. Sterling is trading in the region of 1.272 against the Euro and 1.553 against the US Dollar.
The Euro remains hovering just above a new two year low against the US Dollar ahead of a week of important economic reports for the region. Today and tomorrow sees the release of inflation data and reports for CPI and economic sentiment. Investors are still fretting over rising yields on peripheral Eurozone debt and as a result we have seen the euro remain under pressure versus sterling. It fell as low as 78.55 in early trade this morning - its lowest level since 2008. But, it's recovered somewhat and is now trading in the region of 78.66.
The regions leaders are not helping the currency after the German Chancellor Angela Merkel announced that she hasn't softened her approach on austerity, her speech caused investors to seek safe havens elsewhere as growth remains virtually non-existent across the single currency. The Euro could see some gains however after it was revealed that the German high court will announce its decision on whether the bailout scheme agreed upon three weeks ago is legal under German law. If the court finds in favour of the bailout terms then we should see the currency strengthen. Currently the Euro is trading in the region of 1.222 against the US Dollar.
The 'Greenback' has fallen close to a four week low against the Japanese Yen as investors regard the Japanese currency as the safest option ahead of the Feds release. The Dollar fell to 78.97 Yen, its lowest level since the 20th of June. Against the Euro it is trading in the region of 0.818 and against the Pound it is at 0.643.
Buying Property Abroad? Ask our resident FX expert a money transfer question or try John's new, free, no-obligation personal service! ,where he helps every step of the way, ensuring you get the best exchange rates on your currency requirements.
TAGS: American Dollar Forecasts Daily Currency Updates Dollar Pound Forecasts Euro Forecasts Euro Pound Forecasts Japanese Yen Forecasts Pound Dollar Forecasts Pound Euro Forecasts Pound Sterling Forecasts Pound Yen Forecasts
Comments are currrently disabled
Related Stories:
Latest News:
Daily Market Updates
Major Currency Forecasts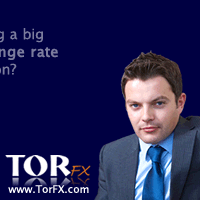 Currency Pairs